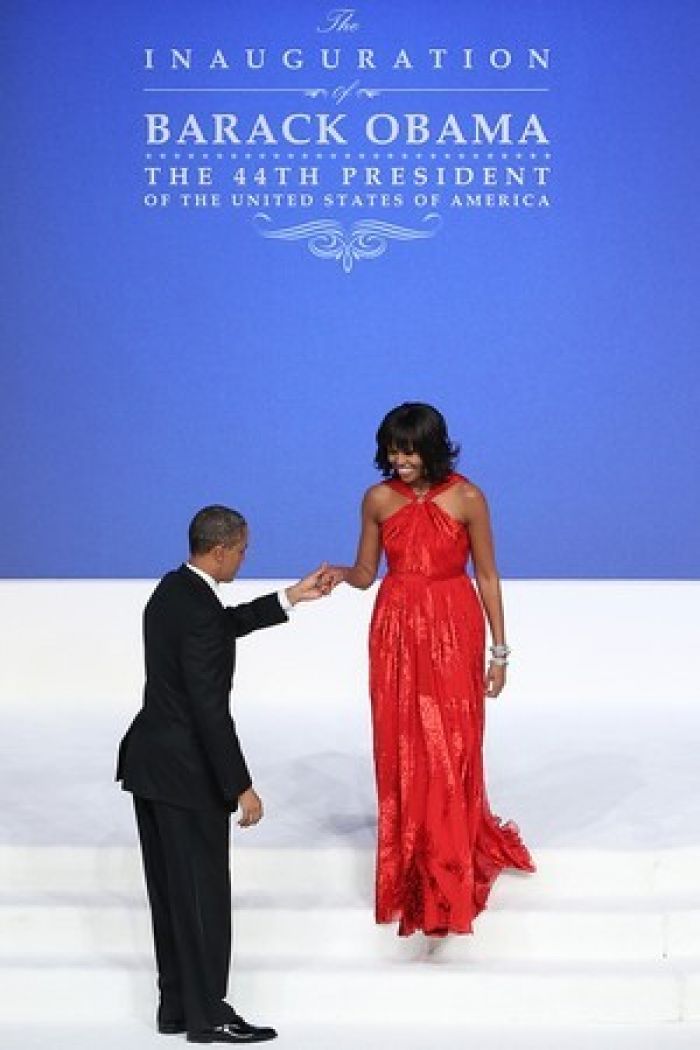 Justin Sullivan/Getty Images
Bridget Foley has some serious problems surrounding the secrecy of Michelle Obama's fashion choices for the Presidential Inauguration events, and she sure didn't have a problem voicing her concerns. Even if you disagree with Foley's critique of MObama, this was still a great, interesting read.
One can just imagine the countless sets of soulful, eager eyes. "Pick me! Pick me!" they surely cried out in longing. But in a moment — make that two moments, one morning, one evening — hope died, and all but a few went back to their under-known, under-loved status.
How does Michelle Obama get a pass on the ridiculousness surrounding her inaugural wardrobe selections? The whole thing would be merely silly and undignified if it weren't so disrespectful of the time and resources of others, some of whom have little of both at their disposal. Read More