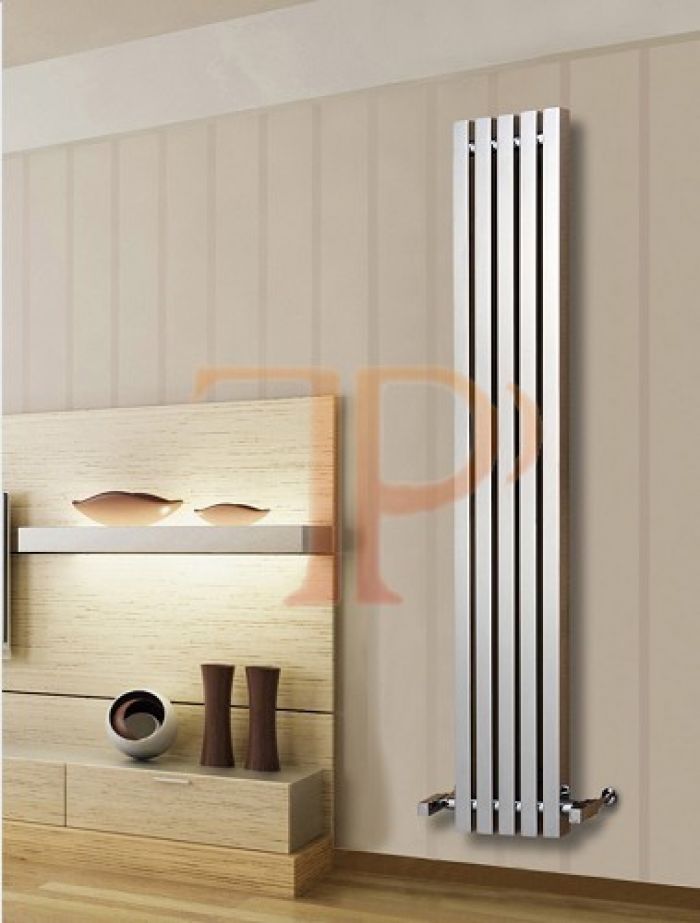 Once just a functional heating appliance, the humble radiator has had a bit of a makeover in recent years and has now become somewhat of a style piece in its own right. No longer clunky and ugly, the modern radiator is instead slimline, smart and often the focal point of a room.

Designer Radiators

In years gone by fires were the traditional way of heating a home and fireplaces were often ornate and beautiful with intricate mosaics, quality wood detailing, or cast iron features taking centre-stage. As we have moved towards new ways of heating our homes, there is no reason why radiators have to be boring and we have to compromise on the same sense of pride and great design.

As we place more and more emphasis on decorating our homes and making them unique, the range of products available has exploded to give more choice than ever before. Now radiators can keep the chill off and keep everyone cosy, as well as looking fantastic and adding an injection of luxury to any home.
The words 'designer' and 'radiator' may seem as if they are strangers to each other, but these days they go very well together as more and more of us try to add that touch of added luxury to our homes. Once upon a time we may have tried to hide our heating systems with carefully placed furniture, but now is the time to embrace designer radiators and keep them in view!

From subtle flat panel radiators which sit flush with the wall, to clever architectural options which come in all shapes and sizes, the amount of choice is staggering. You can choose a heating appliance designed in the image of a wave, or choose something colour-coordinated to the wall in question. Likewise there are radiators which are ultra-modern and eco friendly, in contrast to charming period designs which are also popular, depending on your existing home decor.

Finishes vary hugely too, with stainless steel and chrome featuring heavily, as well as beautiful clean lines offering a mirrored, glass or cast iron finish.


Heated Towel Rails
Now the must have inclusion in any contemporary bathroom, heated towel rails are not only attractive but practical too. Usually available in either stainless steel or white, they are available in a variety of sizes to fit both big and small spaces.

White tends to be more affordable, whilst stainless steel is desirable for its highly polished effect and both options can be either flat or curved depending on preference.


Whilst the aesthetics are certainly a consideration, choosing a radiator should not be a matter of style over substance. Let us not forget that functionality is key and with trade plumbing radiators can fulfil a number of requirements and criteria all at once.

Conclusion

With so much choice available, your radiator can be as iconic or subtle as you want it to be and whether it is designed to be the focal point of a room, or something a little less eye-catching, there is something for every taste and budget.

By including a well-thought out radiator in a room, you have the opportunity to effectively heat, maximise space and create a talking point. From sophisticated smooth lines, to deck or block designs, the modern radiator is all at once a practical heating appliance and a stunning interior design statement.

AUTHOR BIO :
Maria John writes regularly on the subject of heating and plumbing, with a special emphasis on trade plumbing radiators. Her extensive work features in a range of respected publications and blogs and she enjoys writing for them.