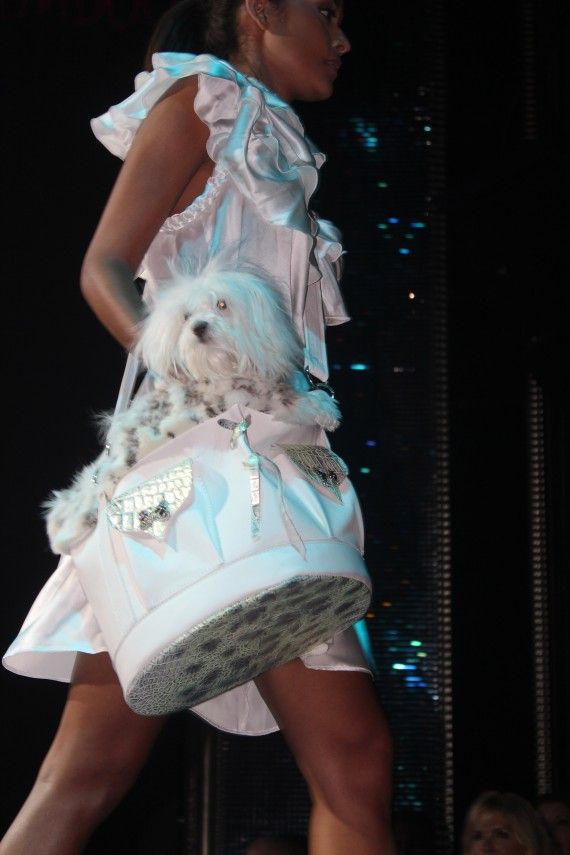 Ailyn Diaz
It could out stage any other fashion show, but the models were dogs-- Yorkshire terriers, chihuahuas, poodles and mutts. On July 17, 2012 from 8:30-11 pm at Bamboo on 559 Washington Avenue in Miami Beach, Doggies and Divas with Celebrity Designer Kiki Hamann: A Fashion and Beauty Bash Benefiting Pet Net/Humane Society of Greater Miami was celebrated to a full crowd with live entertainment from American Idol's Tiffany Miranda and recording artist Ariel Rose.
The event benefited PetNet a group of young urban professionals that help organize events to promote awareness of the Humane Society and support programs for spaying and neutering dogs and cats at affordable prices.
Kiki Hamann's Canine Couture for the doggies. Each Kiki Hamann doggie creation was born from the designer's desire to create unique luxury lifestyle items for the beloved pet with fine detailing. The line consist of exlcusive one of a kind pet carrier handbags and chic canine apparel. Each design is sketched and handcrafted by the designer to combine elegance and functionality.
"The brand's unique vision embodies the love one has for their furry friends by providing nothing but the best for them," said Kiki Hamann, about her creations.
Standouts of the night worn by doggie model Princess Oberle Lopez, a chihuahua that was once a shelter dog, included a white creation with a luscious red spectacular bow. A bright white handbag lined with spotted fur like material to keep the pup warm also stood out on the runway.
Ailyn Diaz
Princess Oberle in canine couture