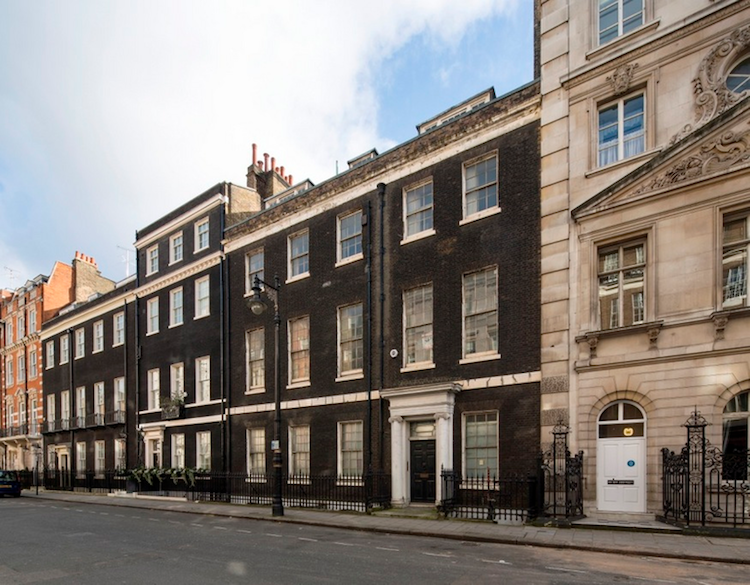 courtesy Beauchamp Estates
For about $80 million you can acquire one of London's most desirable historic mansions. On the downside it will cost you another $35 million to restore it to its former glory, but once finished experts say it will be worth around $175 million. Welcome to the world's most expensive fixer-upper at No. 39 Charles Street in Mayfair, a somewhat rundown mid-18th Century mansion with plans and permissions in place for seven palatial bedroom suites including a master with his and hers dressing rooms and baths, eight state rooms, a fitness center, private cinema, eight person elevator, a mews home for guests or staff, a wine cellar, office, catering kitchen and a several high security vaults. The noble house is thought to have been built around 1750 on land acquired by Lord Berkeley of Stratton during the reign of Charles II. Previous residents have included The Earl of Camperdown and The Marquis of Anglesey.
And though the asking price – before renovations – is more than 300 times the average price of a house sold in the UK, Peter Wetherell, managing director of the firm listing the mansion, tells the London Daily Telegraph he expects there to be a fierce bidding war as the street is address is of the most coveted in all London. Mayfair is chockablock with celebrities and billionaires, including several Arab oil sheikhs and Russian oligarchs, who are known to get competitive. "Everybody knows each other, and as they also do with their mega-yachts, the competition and rivalry to create the world's best trophy houses is immense," Wetherell tells the paper. "We anticipate a fierce battle by super-rich bidders to snap it up. Once converted it will be one of London's most outstanding mansions." Visit http://wetherell.co.uk/ for more information.
courtesy Beauchamp Estates