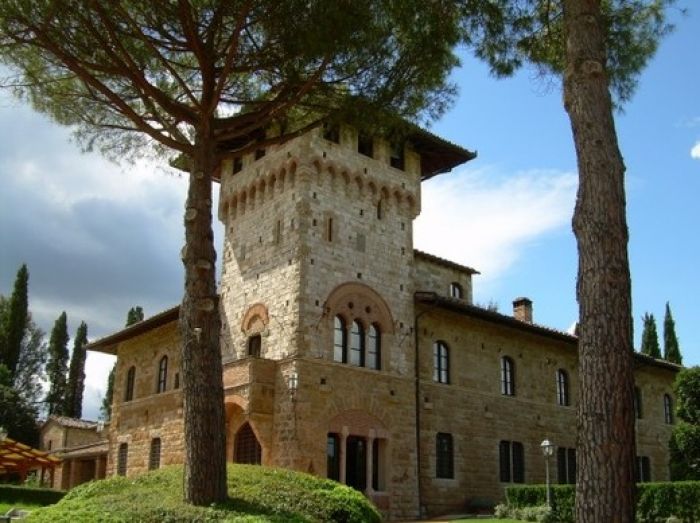 This exclusive property is located in Tuscany, just minutes from the famous medieval town of San Gimignano, and offers spectacular views across the countryside of Chianti. Built over the remains of a 16th century Franciscan convent. The villa successfully blends its stunning historical features with all modern comforts.
In the centre of the house is the old cloister, complete with original well, from which the drawing room, wine bar, reception and meeting rooms and library can be accessed. The Sala del Caminetto is particualry enticing with its golden tapestries and frescoes which are typical of the Sienese palazzi of the period.
Currently being utilised as a 4 star hotel, this magnificent property boats 21 bedrooms each with its own bathroom and could easily be adapted for private use if required by the buyer.
The property is surrounded my 20,000sqm of parkland which is planted wtih tall trees ensuring complete privacy. There is also a traditional Italian-style garden and a beautiful swimming pool. To top it off the dining room is located in the pictureque Renaissance chapel while there is also a dining area situated in the old church.
The asking price of €20 million is in line with the extraordinary features of this luxury property and its charming and desirable surroundings.
Via Luxuryestate.com