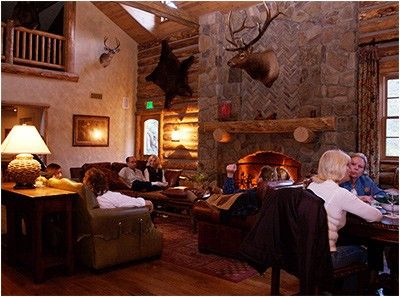 circlebarb.com
When looking for that quiet retreat for your vacation you might want to look into the 1,000 acres Circle Bar B Guest Ranch located in San Ynez. Approximately 25 minutes from Santa Barbara this rustic enspired property offers the perfect venue for families, couples looking for a little romantic getaway, or corporates events. Spend time lounging around the pool or visit the game parlor for some friendly activites. Jump on a horse and wind thru the San Ynez mountains. There is even a dinner theater that offers entertainment on Fridays and Saturdays. The shows presented are constantly changing so be sure to check their calendar.
While staying here you will have the option to stay in a cozy cottage, private cabin or a 2 story hillside condo style accomodation. The rates will vary depending on the type of room you choose. Each room is designed to suite everyone's different needs whether your just a couple spending the night or a larger group looking for a couple of days of fun and adventure. All overnight rates will include 3 meals a day.
After a long day of horseback riding you may enjoy a soothing massage to relieve those aching muscles. There is a mobil spa service that will come directly to the privacy of your room.
You may also be interested in:
Gainey Vineyard: A Legacy of California Wine Making
circlebarb.com
circlebarb.com