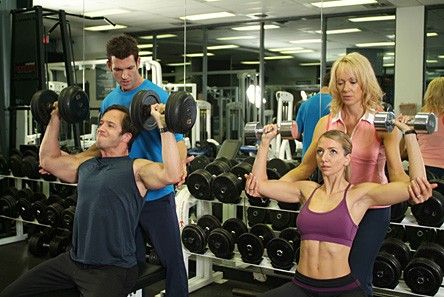 Do you want to turn your passion for health and fitness into a career as a personal trainer? You'll need determination, commitment to your profession, and a keen business sense to go along with that passion. It takes years to build a successful career, but with a few basic strategies, you can get started on the right foot.
Get Certified and Stay Current
Research accredited organizations and choose one that is nationally recognized and well respected. Get certified in general fitness or in a specific area. Keep your certifications current and take advantage of continuing education. Never stop learning.
Look the Part, Live the Part
First impressions are important. You don't have to have a perfect body, but you must appear to be healthy and fit to inspire confidence in potential clients. Live a healthy lifestyle and follow the same advice you would give others. Be personable, friendly, and maintain a professional manner at all times.
Specialize
You can be a general fitness personal trainer or you can choose a specialty. Trainers with certifications in weight training or weight loss, for instance, are better able to target their marketing efforts, become recognized as experts, and increase their earning power.
Choose Your Work Situation
Health clubs may offer salary or commission, and you'll have access to their members and marketing efforts. It's a great way to begin your career. Personal trainers also find work with corporations, resorts, spas, and cruise lines.
Setting up your own business is serious business. You'll have more freedom, but that comes with added responsibility and risk. If you want to be perceived as a professional, you must conduct your business like one.
●    Think carefully before choosing a name for your business.
●    Set up a business entity and get a business license.
●    Get liability insurance!
●    Create an operating budget and outline long and short-term goals.
●    Purchase proper equipment – don't skimp.
●    Market and network.
Marketing Matters
Getting those first clients may be a challenge, so you'll have to advertise your services. Free consultations and discounts can help get the ball rolling. Get recommendations from satisfied clients to help build your reputation.
In addition to a professional website, think about starting a blog and engaging in social media to promote your services. Use flyers, business cards, and newsletters to spread the word locally. Network with other professionals. Talk like an expert, write like an expert, be an expert.