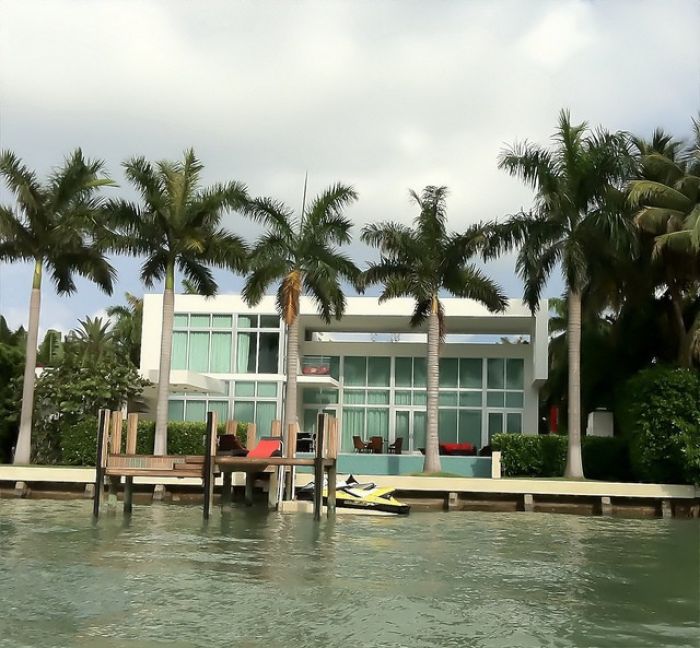 http://www.flickr.com/photos/m
The celebrity lifestyle is one we would all like to entertain. Well, maybe we wouldn't enjoy the paparazzi following us around, but the luxury holidays, beautiful clothes, fast cars and stunning homes would certainly be something we'd be very interested in.
Unfortunately, we can't all be celebrities, and many of us don't have the bank balance to recreate the stunning homes seen "Real Housewives"... or do we?
Here are some tips and tricks to create a celebrity style home on the budget of a regular human being.
Storage
You can bet that if you ever walked into one of Brad and Angie's (many) homes, there wouldn't be a mess in sight – despite the fact that they have six children. Now, this could be something to do with an army of nannies and housekeepers, but there is a simple solution for those of us that can't afford these.
Adequate storage in clever places means you won't have to face the almighty daily battle of tidying up. One of the best solutions is to have an organised storage room that is easily accessible – try turning your unused home office, spare bedroom or garage into storage for less frequently used items. Modular storage solutions mean you can create the perfect space to store everything you need to. Just make sure to label all drawers and cupboards for ease.
Doing this should mean that you have enough room in the storage in the rest of your home to keep those more frequently used items close at hand.
Colour
The key with celebrity homes is that they all stick to a colour palette for each room, though have an overall design scheme for the house to tie all the rooms in together.
One of the simplest ways to do this is to stick to neutrals combined with natural materials, and add simple splashes of colour in the accents. Ensure that you have a housewide theme that runs through each room, such as 'outdoors-inside' or 'modern luxe'.
Furniture
Celebrities' homes never have identikit furniture – they work with unique pieces and style them to fit together. This is great news for the less famous among us, as it means it's possible to repurpose older pieces. Try sanding down and repainting that old dresser to tie it in with your scheme, or rummaging through antique stores and second-hand shops to find reasonably-priced pieces to fit.
Consider investing in one or two stand-out pieces to really make your design pop. Try a velvet loveseat to take your retro theme to the next level, or add a mirrored console table to your classic contemporary design.
Lighting
Lighting is key to creating amazing interiors. You would never see a faded, dusty lampshade or yellowing strip lighting in a celebrities home, so why should this be in yours?
Beautiful lighting can be very affordable, it's just knowing how to light that makes all the difference. Consider having a larger, more architectural piece as your main ceiling light, for example large chandeliers – there are plenty out there that will fit in with every theme – and then supplementing this with low-energy spotlights, table and floor lamps.
How have you added the celebrity touch to your home?