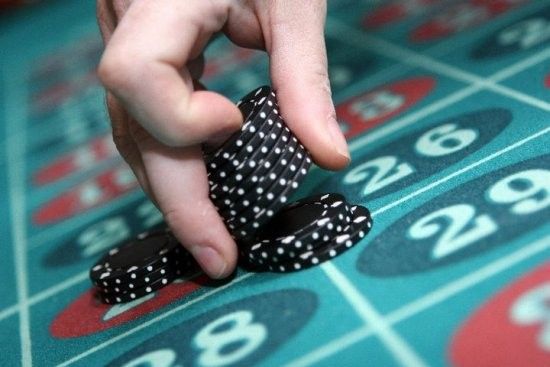 http://blogs.thepoconos.com
When it comes to organising a stag party, it's not the thought of being away from their beloved partner for a weekend that prevents people from signing up. It's seldom the lack of a passport, the influence of a new diet or job requirements that stop people from signing up also.
No. More often than not it's the lack of finance that causes projected attendances to drop, rather than various ties at home. It's a problem that never fails to create a headache for the organiser.
Why? This is probably the one thing they cannot control. The organiser is chosen for their ability to get people on board and lift the spirits even when a disaster looks set to ruin the trip. Though other than actually paying for their stay, there's little they can do when someone says they cannot afford to stump up. The only way around this is to make things as cheap as possible, which is actually easier than it seems with the right approach.
So without further ado, here's how stag do organisers can get a few more of their mates saying 'yes please' rather than 'no thanks'.
Limit the cost right away
If you're tasked with the responsibility of organising the group, forget everything you plan on doing to reduce the cost while you're down there. Right now you need to be putting bums on seats by giving people a low enough figure to work off. You can then follow that up with all your cunning techniques for cutting down on spend as you party.
Perhaps the best way to do this is to find a stag party website that specialises in offering deals straight from suppliers. These won't offer transport, but will usually offer accommodation, a couple of activities and a bar tour at a discounted rate. The price is likely to be per head for one night, which means you're free to explore other options once you've sorted out your first day. Search for these deals and try to compare as much as you can. Pit each company up against each other and see which can offer the best price!
Book up early
At the same time you should also be scouring the web for cheap flights. It's no use planning a trip to Amsterdam if you think it costs too much to get out there. Don't waste your time and always get an idea for the travel cost before searching for activities.
As soon as you've decided on a trip, think of a ticking clock in your head. Every day that passes by could be adding a few more pounds onto the price tag (thinking of a pint helps... apparently). Book all the transport you can - preferably months in advance - and you could save a fortune on your travel.
Always keep an eye on the time
Who says the price per head defines the value of an activity? Realistically, how long will a trip to a 'unique bar' take over an afternoon's quad biking? Even taking into account how long it takes to get to the venue along with the activity time will give you a decent idea of how much it's worth.
Pick activities on their price tag, but always consider how long they're keeping you occupied for. You don't want to be spending two hours on something then having to spend more money in order to burn time. Ask the supplier about what you're getting and you won't end up at a loose end.
Bunk up!
Another good way to save money is to book accommodation with multi-bedded rooms. If you're not too picky about having to share a bathroom between three or four of you, this really is a no-brainer.
OK, so you might have a few spice boys in the ranks that like their own space and (ahem) plug sockets for their various pieces of hair styling equipment. The best way to convince them to bunk up is to lay out the cost of single-room sleeping. If they're more than happy to pay £50-100 or maybe even more for the privilege than let them. See if you can find at least three or four to bunk up with you.
It's worth mentioning that you shouldn't leave anyone out by doing this. Look for rooms with four or five beds in if required, or try splitting people into twos and threes.  
Author Bio:
Daniel Cook is a professional writer and loves to travel a lot. Currently he is staying in Nottingham, UK. Mostly he likes to share his views on how to plan a stag party. To know more about stag and hen night parties please connect him via Google+