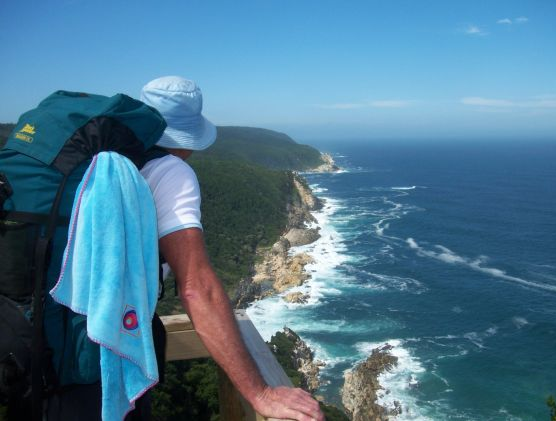 250
In today's life of competition and rat race, it is extremely important that we take some time out to de stress ourselves. How about planning a holiday to some exotic location where you can enjoy the Mother Nature? If you are searching for a location which can rejuvenate you, then here it is South Africa. The country beckons wanderlust travelers with its magnificent beaches, national parks with teeming wildlife, fascinating mountains and scintillating waterfalls. A holiday in South Africa is incomplete without its hiking tours.
Sightseeing in Cape Town city centre
On arrival at the Capetown airport, a city guide welcomes you and transfers you to a scenic guesthouse at the foot of Table Mountains. Visitors can plan their sightseeing tours of the city according to their arrivals. Capetown city has several attractions for tourists .Some of the prominent ones are the Castle, Parliament gardens, Green market square and Boca. Enjoy a sumptuous dinner at the famous African Café Specialty restaurant which offers authentic African cuisine .Indeed an ideal way to end a perfect day.
Explore the grandeur of the South African wilderness through hiking tours
Hiking tours South Africa unveils itself to travelers a magnificent country through deserts, coasts, forests, mountains and canyons. Capetown is one of the most beautiful destinations in the world. It offers a wide range of activities which can be enjoyed as a group. There are single and multi day hikes to choose from. On these hikes, travelers can explore the western Cape region and the Garden route. The hiking starts with a trip to the Magnificent Table Mountains and the beautiful Cape peninsula. Our next stop is the Mountain Duo Hottentots and Holland. The breathtaking rugged sandstone formations at the Lange berg Mountains and the Otter Trail is something which cannot be explained in words.Tsitsikama National park with its quiet and simple log cabin provides ample time for visitors to enjoy the warm Indian ocean. The hiking tour is complete with an open Land Rover safari in the Second largest National Park- Addo elephant national park.
The mountains beckon you:
A vacation to South Africa is meaningless without a hiking trip to the Table Mountains. Visitors can opt for tour guide services for hiking. Devil's peak in the table mountains is a must see spot for any wanderlust traveler. The hike throughdistrict Vredehoek is truly enchanting with a variety of flora and fauna like Pelargonium, Outeniqua pincushion etc. The devil' speaks offers breathtaking views of the mountain at a height of 3000 feet.
Cape of Good Hope
Simon's town is one of the popular destinations on the Cape of Good Hope where you can visit a penguin colony. The peninsula has several attractions like the
Thomas.T Tucker shipwreck
Spectacular Chapman' speaks drive.
The Cape wine lands
Blopount peak is another hiking attraction. The peak is home to several endangered animals like baboons, mountain leopards, adders etc. The Breede valley has vineyards which were established by the Dutch. It produces some of the world famous wines. Tourists can enjoy several types of wine and even take part in the wine festival here.
The Otter trail hiking
Hiking on the Otter trail promises some of the most treasuarble memories which will remain etched in the mind throughout the life. Travelers can follow a route through coastal forests and rocky beaches. The marine park is home to bowhead whales, seals and bottlenose dolphins .You can even opt for a whale or dolphin tour in a boat on the bay.
Safari at the Addo elephant national park
The Addo national park is something which every traveler should add to their travel itinerary. The second largest national park is home to several flora and fauna. It is real fun to watch the mighty African pachyderms, lions, zebras and hartebeest in their natural surroundings.
Africa has so much to offer for all. Opt for a South African hiking tour and enjoy a perfect vacation
Author Bio
Norma sokol is a content writer with four years of experience in several niches of content writing like travel, destinations, food etc. She shares her some tips on how to make hiking tours South Africa a special one.