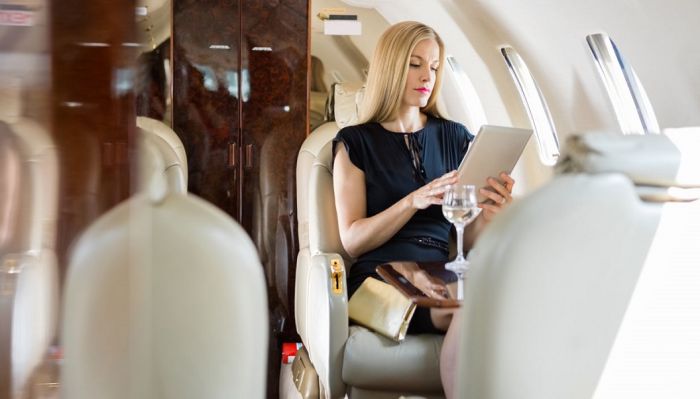 Photo Credit: Tyler Olson / Shutterstock.com
There's more to business and first class than the high price tag and the ego boost: the real, undeniable benefit is how well a passenger feels upon arrival. The entire process is made to provide comfort for these passengers. Passengers who fly in these seats tend to be more tranquil and revitalized upon arrival in comparison to economy seats. But with a price tag that can be double the economy seats, who can afford business or first class on an economy budget? Well have no fear, Skyscanner is here! Here are a few travel hacks to help you fly with the big boys without shelling out an arm and a leg.
Contrary to belief, airlines usually need help filling empty business class seats. One way they go about doing it is online auctions. Several websites allow economy class passengers to bid on the business class fare as to upgrade. This way alongside the normal way to upgrade when you are checking-in your flight. As far as bidding goes, there is no fixed number that will guarantee a successful bid. Here are some international options: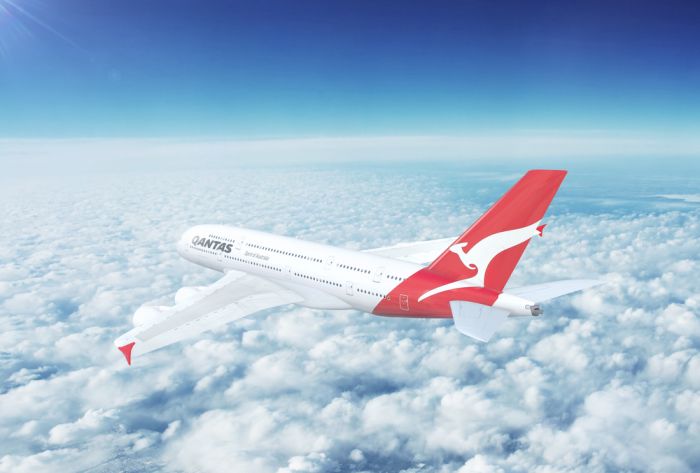 Photo Credit: NextNewMedia / Shutterstock.com
Qantas
Qantas Airways is the flag-carrier airline of Australia and its largest airline by fleet size. When Qantas has empty premium seats, they send emails to eligible passengers about a week before the departure date. This is called the Bid Now Upgrade. If a passenger receives the email, they may bid on the premium seat using any mix of their frequent flyer points (or cash) and a notification will be sent at least a day prior to their departure.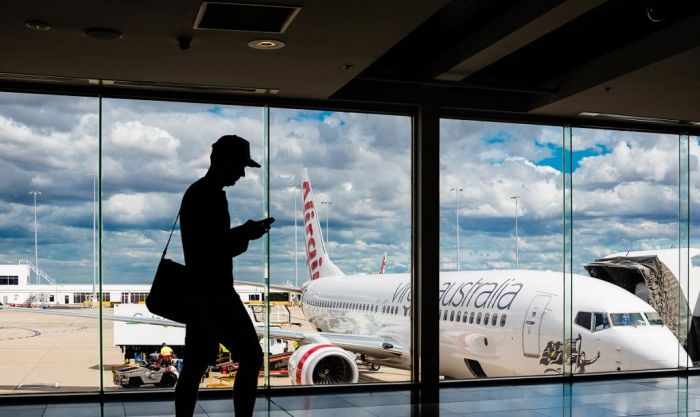 Photo Credit: Peterfz30 / Shutterstock.com
Virgin Australia
Virgin Australia Airlines Pty Ltd, formerly Virgin Blue Airlines, is Australia's second-largest airline after Qantas. The premium seats are offered to select passengers about 7 days before travel. The UpgradeMe Premium bidding system takes place directing on Virgin website. Essentially, select passengers bid the amount they're willing to shell out to upgrade their seat. Typically, the price of these upgrades is less than if you were to purchase them normally.
Frequent Flyer Loyalty Programs
Airline loyalty programs have come a long way since airlines started enticing travelers to accumulate frequent flyer miles. Virgin's Velocity program is one of the few that allows 'family-pooling' which is one way to accrue enough points for a free business class upgrade.
Although airline rewards programs are much improved, Virgin's Velocity program has a feature worth mentioning. They have a "family-pooling" feature that makes it much easier to accrue even points to upgrade. Both companies' programs let customers obtain points on other purchases that can be exchanged or redeemed for flights, and flight upgrades.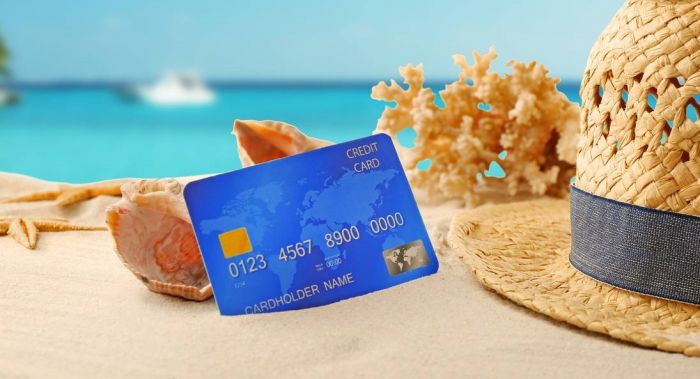 Photo Credit: Africa Studio / Shutterstock.com
Travel Reward Credit Cards
One of the best ways to accrue point for upgrades is a credit card from an airline that you frequently use. A tip is to place all your recurring bills on the card as to gain points a little quicker. This is an especially great idea for business owners. Most travel reward cards have bonus point offers when you sign up which are generally enough for a domestic flight. If you are serious about saving money on airline flight deals, then signing up for newsletters is a MUST. You'll be one of the first to know about upcoming cheap and special flights offers and cabin upgrades. Same goes for social media pages.
You ever wonder why airlines overbook flights? It's because airlines assume that a certain percentage of passengers will not show up. Therefore, a lot of the time passengers seated in economy get upgraded to business or first class. Keep in mind that the less people traveling together, the most likely you'll get upgraded. As a last ditch effort, you can also ask the desk attendant if there are any upgrades likely. Who knows, if there are enough empty seats you could be upgraded for free! Dressing in business attire and asking this with a smile won't hurt either.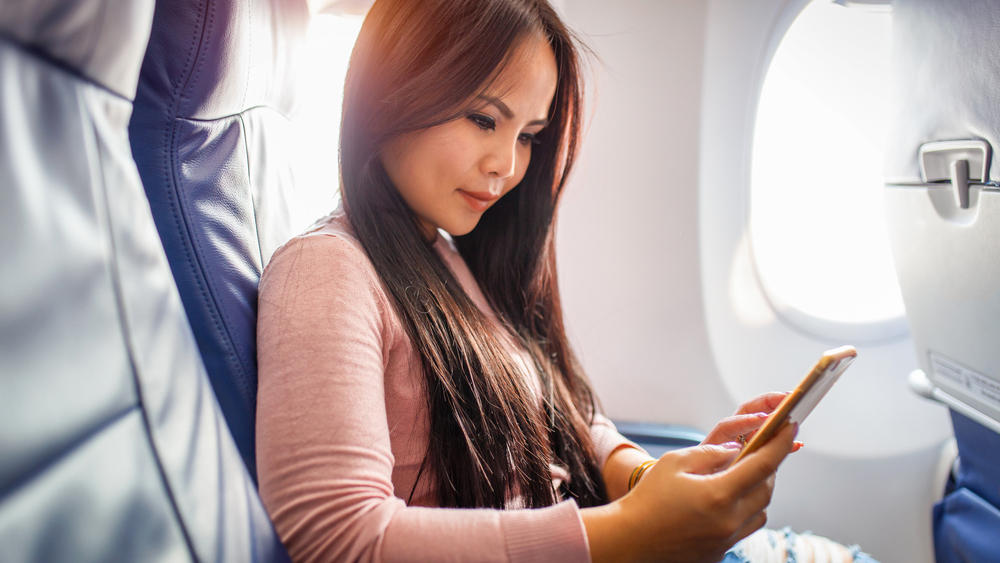 Photo Credit: PK.Inspiration_06 / Shutterstock.com
Knowledge Equals More Options
It's all about uncovering all the information that's available to you so that you can make the absolute best decision for you and your family. As a simple example, do you know that there are safer options for traveling with wine bottles? Normally heavy wine drinkers usually stuff their bottles in their checked bags or their purse. This is a big NO NO. To be certain that your wine will get from point A to B in one piece, you may consider investing in a wine carrier - a bag specially designed to be used in transporting your precious bottles. Knowing all your options is never a bad thing.
Other Options
The another option for those really looking for business class options is ScootBiz - The business class for Singapore Airline. It doesn't have every feature upgrade but does include:
· A 30kg baggage allowance
· Free media streamed to your electronic devices
· Meal service with one adult beverage
· Premium leather seats with larger armrests, extended recline, and adjustable lumbar
Jetstar business is another budget airline that has business class. Some of the features included are:
· Premium leather seats with larger armrests, extended recline, and adjustable lumbar
· Free iPad use during your travel
Don't settle for economy when there are ways to minimize the cost of business or first class. More legroom and premium amenities are one suggestions away.