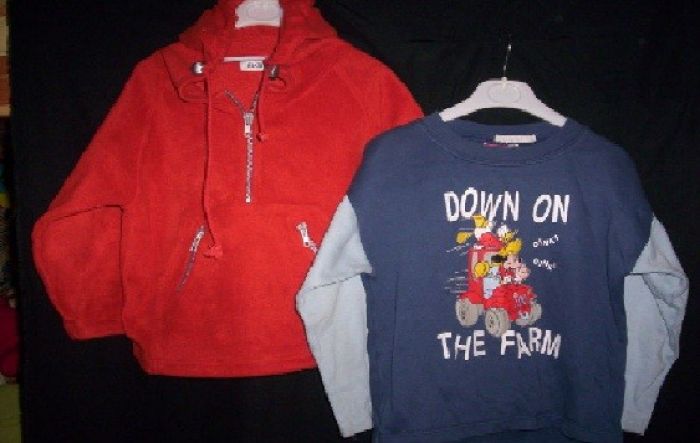 ://commons.wikimedia.org/wiki/

The onset of winter marks the end of fashionable and trendy dressing for some people. To others this is the time to change to another wardrobe with warmer clothes. You can maintain the same attitude of summer in all seasons if you arm yourself with the right wardrobe for each season. There is a wide range of choice available. The way to do it is to shop off-season when the outlets are in a hurry to clear clothes from one season to create room for those for the next season. You will get high quality fashionable clothes at lower prices. You can use different colors, even in winter, to make you stand out and look good. Neutral and warm colors look very smart when everybody else is wearing dark and dull colors.
In winter, try one of the many Hugo Boss jumpers. You can have that casual look complemented by a good pair of pants and shoes. There are smart button-up cardigans or zip-up jumpers, which are suitable for office wear, and provide warmth for the body. For weekends you can choose to use more relaxed hooded jumpers which you can slip over your T-shirt. Choose different colors to give you a wide selection for different occasions. You will feel smart and ready for the day's tasks. Depending on your office dress code, you can creatively choose color combinations that bring out an aura of pure sophistication.
It is easy for men to dress immaculately, bringing out that gentleman look. Your choices of designs and styles make all the difference and make you stand out. Whether you want to look professional, sporty and casual, or relaxed, there is a wide selection of trendy items for you. The style and design you choose should harmonize with your age and lifestyle. Young men want to look handsome and relaxed, with a touch of fun. Middle aged men want to look elegant and classy, with a touch of stability and maturity. Whatever your taste and style, the range of Hugo Boss jumpers  offers many different choices to suit your needs.
Make sure you feel comfortable as you step out of your home. This determines the confidence and attitude you will carry with you throughout the day. Your clothes and grooming tell the world so much about you. Some men choose clothing which makes them look intelligent and trustworthy, making them excel in their work. There are also certain brands you can wear which really make heads turn! Choosing the best brands with a mark of quality will define you as a person. People will want to award their contracts or business to people who know how to select high quality for themselves. They will imagine that you are likely to give high quality service and value to their work also.
Abbie is a fashion designer specializing in menswear. She also writes for one of the top fashion magazines in New York and is a consultant on quality control with Hugo Boss jumpers