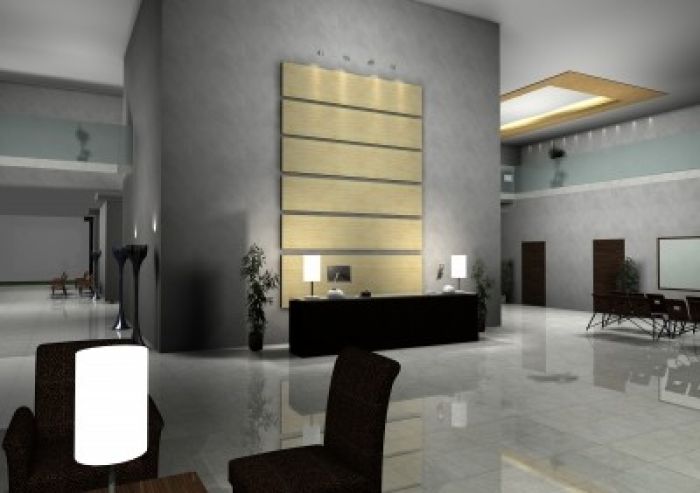 Apart from our homes, the office is one of the places in which we spend most of our lives. It is therefore important to make your office an extension of your lifestyle if you can. This off course depends on what your lifestyle is and whether you work for a company the will allow you to express yourself.

If you live in an office that allows you little leeway in changing the appearance of your office then you have to be creative. One of the most important ways to express your love for your family is to make them part of your everyday life. Most offices allow at least photographs showing your loved ones in your space. Take advantage of this and express your family oriented lifestyle by strategically placing photographs of your loved ones on your desk. Make sure these photographs show them in the best way possible.

You can also place pieces of artwork on the walls of your office if you are a lover of art. The pieces do not have to be done by someone else; you can also make them yourself. Alternatively, you can bring some family feeling into your office by displaying artwork done by your loved ones. The work does not have to be sophisticated. As long as it has some sentimental value to you, that is enough. Displaying your loved one's art pieces makes them feel appreciated and honored.

Should you want to display your enormous wealth, which too can be arranged. In fact having money makes it very easy to decorate your office. Indications of wealth include luxury carpets, designer furniture, and classy stationery and so on. You could employ the services of an interior designer in order to display your expensive décor as strategically as possible.

You may be one of those fashionable CEOs; if so, then your office should act as a blank canvas. Express your individuality by decorating your office space with whatever makes you happy. Paint the walls in a color that expresses your personality. Throw in a couple of customized rugs and curtains that you have designed yourself. Display paintings that you may have selected and bought. As long as the office becomes an extension of your creative lifestyle and you have the leeway to do so, then go for it.

If you have a passion for photography, then bring it into your office. As long as you are working in it, you can display photographs of places you may have visited as well as the subjects that you took interest in. You love for this activity may end up being an icebreaker with some of your clients.

Another lifestyle choice that you can extend to your office is environmental consciousness. You can achieve this by using recycled as well as recyclable materials within your office. You can decorate using environmental friendly paints, fabric, and furniture.

There are many more ways to bring your positive lifestyle into the office. What you have to do is make sure that it is not too intimidating to your clients and does not disrespect anyone who may have access to your office. Be creative and take time to express yourself, because you will be spending at least a third of your time there.
For more information visit this site.