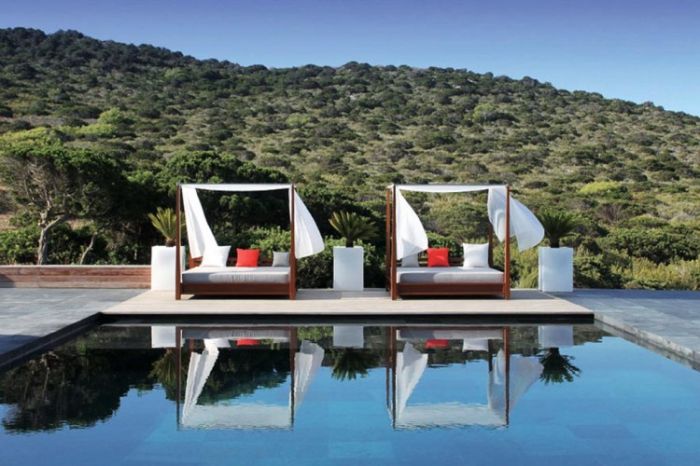 My private villas
It is a vacation time and you planned to complete your Europe tour with enjoying an adventurous trip to Spain- a southern most country situated in the European continent. An exotic country blessed with pleasant climate, friendly people, rich and varied culture, multi-cuisine preparation, beaches; hap nightlife is the best destination to make your vacations memorable ones. It covers the mainland region of Andalucia, Balearic, Majorca and Menorca to provide you the best onset to reassured art, architecture, literature, sport, and musical fiestas. The enthusiastic and welcoming nature of the Spaniards makes it the most lovable place to stay and relax peacefully in the bounties of nature.

People normally visit Spain during summers when they can enjoy the enchanting activities at the store and relax themselves with excellent facilities for spa and body rejuvenation. They look for different rented villas with all the luxurious amenities to help them spend quality time with their family and loved ones.

It has become a trend for modern people to enjoy their stay in luxury villas. The reason for this is bespoke facilities provided with accommodation; recreational activities, dining and relaxation that anyone would love to hire it during the vacation. The home like treatment really makes this place the appropriate one for enjoying a seaside view.

Here is the list of some luxury villas that you can hire during your visit to Spain.

PRIVATE ISLAND TAGOMAGO – IBIZA
The ideal place to provide complete privacy for your stay, located on the Balearics Island with a guest accommodation for 10 people. It can be rented on a weekly basis depending on the consumer requirement. The price range set for the villa rental is 100,000.00 EUR. It is an ultimate retreat to unwind and have fun. It provides a perfect experience of lounging on a private island. It is fully furnished to the innovative designs on interior and exterior décor and has facilities like WiFi system, LED lights, stylish furnishing, terrace, pool, sun beds, and a lot more. It offers a perfect private dining experience with your loved ones with the delectable multi – cuisine recipes.

VILLA BLU- IBIZA
The best villa located in the seaside region of the Balearic Island. It can accommodate 16 people and hired on weekly rents with price range starting from 75,000 EUR. This magnificent region has direct contact with the sea because it is established adjacent to Cala Mastella. It looks like a beautiful bay. It is incorporated with basic amenities to pool, open fireplace, tropical garden, spacious patio, open kitchen, etc..

VILLA ZAGALETA - COSTA DEL SOL
This is the spectacular villa with contemporary designs based in the region of COSTA DEL SOL; it has the capacity to accommodate 9 guests. It is taken for monthly rental with a price starting from 25,000.00 EUR. It has attractively furnished rooms with modern art and architecture. The panoramic view of the villa makes it an exceptional place to retire. It has a lounge, swimming pool, patio, fireplace, dining room, family kitchen, Jacuzzi, gymnasium, private picture room, wine cellar, garage, storage room, etc.

VILLA MAS TORROELLA & GUEST HOUSE
An exotic villa located in Costa Brava with a weekly rental package of 7,340.00 EUR. This majestic villa has the capacity to handle 24 guests. The antique villa includes beautifully designed lawns, flower beds, lush green patches with an ambiance of traditional and contemporary furnishings. It has a large swimming pool, with a perfect countryside view providing great ease and elegance to the region. The villa is fully accustomed to air-condition and central heating system, Spa, gym, kitchen, terrace, dining and living area with WiFi system.

VILLA SA CAPELLA & GUEST HOUSE – MALLORCA
A fantastic villa located in the hills of Northern Mallorca and has an outstanding combination of sea, land, luxury and space. It can be rented on weekly rents with a price ranging from 3800 EUR and has the capacity to accommodate19 guests. It has great surroundings and is known for traditional and modern decor with ample space and style. It is highly retreating place covering lush green fields of olive, orange and vegetation. The place is ideal to rejuvenate with family and loved ones.

A luxurious villa in Spain is the best alternative to rejuvenate with friends and family during vacation. Perfectly build to fulfil all the basic accommodation to food, shelter and retreat, these villas become the foremost choice of travellers to explore and relax in Spain.

My private villas
VILLA BLU- IBIZA