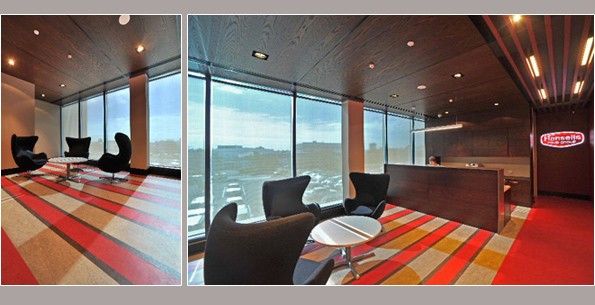 A comfortable work space does not have to mean big offices or enormous retail spaces but an arrangement of space in such a way that it utilises less space and renders more operational benefits. For example, in an office, space management and convenient work space allocation means that related departments and work teams are in close proximity and have effective internal means of communication with colleagues and customers as well. This will give effective lines of communication and establish clear objectives for work space which will certainly enhance organisational productivity and in doing so, save money.
This is also true for retail and commercial spaces. There are space management companies that offer their services in planning for your business work space that is in line with your company goals and objectives by understanding your working processes. Most of the modern management theorists have ranked the work environment factor as most critical to job satisfaction so the idea is to engage a design/space management team who understand this and can make it work for your work space.
Design and space management do not need to be expensive, as working with space is an art, which not all design companies understand. It is important to keep any space looking fresh and well maintained which does not necessarily have to cost a lot of money. First impressions are so important and customers will notice if a commercial or retail space is looking cluttered or poorly arranged, so remove all excess clutter where possible.
Lighting can also enhance the space you have to work with so ensure that you have good lighting in offices and in retail spaces in particular. A combination of highs and lows in retail works well in creating interest and picking out specific key areas.
We never seem to have enough space and the less we have the more we are inclined to expect from it. The key to the ideal workspace is balance and understanding the contribution that good design and space management can make to a happy and productive work environment. A knowledgeable design team will include in their initial process briefing and concept space planning to help decide whether the size and shape of the space meets your needs and whether the space meets the reason for your move.
Planning and space management design at this early stage can save you money in the long run and the analysis of the design team will assist in the planning and execution of a quality work space environment.
About Spaceworks
Spaceworks, Auckland's leading commercial fit-out and interior designing company are celebrated in the industry for their uncanny ability to create interior spaces that are both functional and aesthetic in design.
Whatever their reasons, the key to the ideal space is balance, which is why working with space is an art. At Spaceworks they understand what is required to achieve this fine balance, and are renowned for their ability to create interiors that are both functional and aesthetic in their design. Understanding you and your business is fundamental to their approach, as is their commitment to great communication, and total integrity. Check out their hospitality interior designing services on their website.