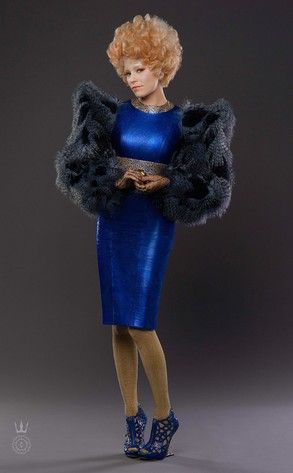 Capital Couture
It took long enough, but late is better than never, right? The Hunger Games' fashion blog has reemerged, showing off some incredibly cool designs inspired by and from the upcoming sequel to the hyper-popular movie.
Hunger Games fans, you can put down that mocking jay pin because there's a chic, new way to channel your favorite district divas' style.
If you've already gawked a look at Katniss' wedding dress or the red-hot number Effie sports in the Hunger Games: Catching Fire portraits, there's plenty more looks inspired by the film to ogle.
That's right, Capitol Couture, the fashion and culture blog that debuted right before the Hunger Games premiere back in 2012, is back! Read More