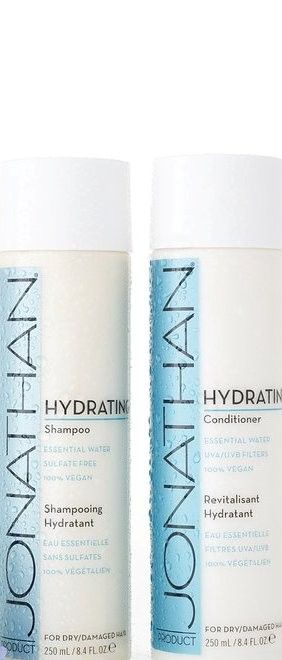 Jonathan Product
Now that the Fourth of July has passed, you can still celebrate America by buying American-made products and there is no better way to get started than with your beauty routine.
Jonathan Product offers one of our favorite hydrating shampoos that not only moisturizes hair but controls static. The creamy sulfate-free conditioning cleanser is great for all hair types, including our often dry curly locks. After just a few uses, our color treated hair was restored to its natural sheen with this gentle cleanser.
One of the key ingredients to making this magical shampoo work is the Aquaxyl moisture complex, a sugar derived complex that helps increase moisture retention within the hair cuticle, preventing dehydration. The addition of flaxseed protein continues to help repair damaged hair and control flyaways.
We love that this shampoo has never been tested on animals and does not include any animal-derived ingredients.
Start off by wetting the hair entirely. Work into a rich creamy lather and rinse with warm water. The result? A clean healthy head of hair.
For more information, visit www.Jonathanproduct.com.