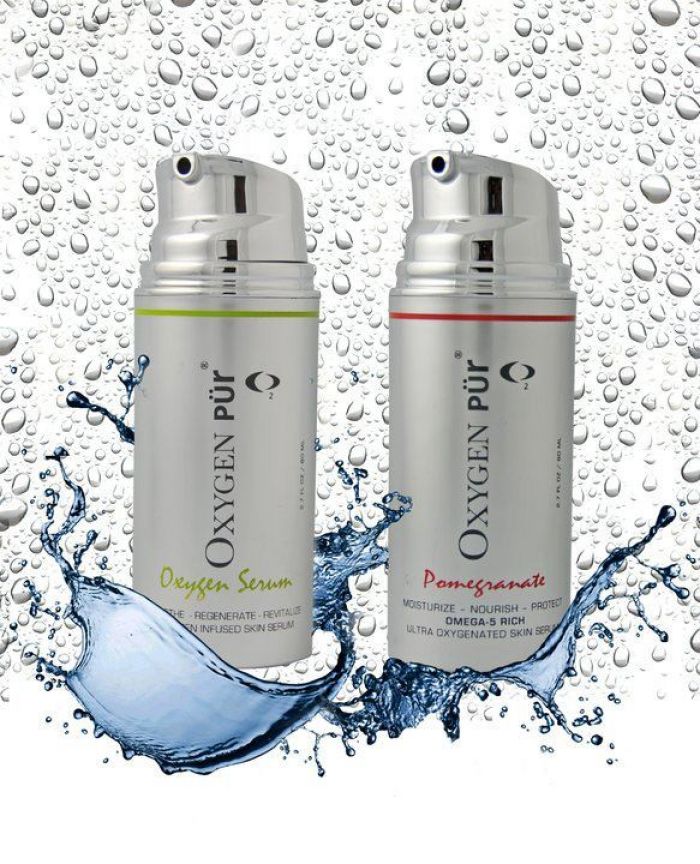 Oxygen Pur
We all know the benefits of pure oxygen but what if it could be bottled up and absorbed into your skin?
Meet Oxygen Pur, a powerful new anti-aging skin serum that is designed to rehydrate the skin. The rapid absorption not only reduces fine lines and wrinkles but works to firm the skin by stimulating collagen production, cell renewal and skin rejuvenation.
Start off by cleansing your skin and then massage a "pea" size drop of Oxygen Pur into your skin. The dissolved oxygen in this natural formula will quickly absorb into your skin and its underlying layers.
If you want to take your oxygen loving to the next level, be sure to check out the Oxygen Pur Spa System to infuse oxygen to supersaturated levels in your home.
For more information, visit www.oxygenpur.com.