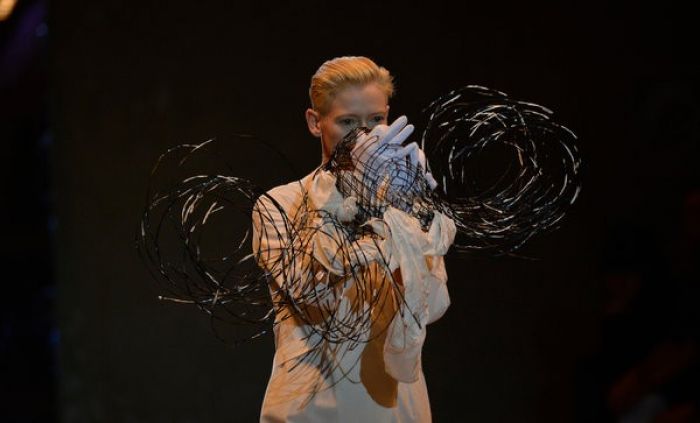 New York Times

Have you ever seen a runway show in which the clothing line is never actually worn? Me wither. Well according to model Axelle Doué, clothes have a soul, she said while in the Palais de Tokyo museum.

Fashion is art, and all good art tells a story that begs to be read. Doue's specialty is artistic interpretation with clothing. What does this mean for the showing for the Galliera archives in the Paris museum of Fashion? That instead of modeling the clothing, models and actresses will actually be wearing white robes and holding the historic pieces in interpretive fashion.

Very unique indeed, and in my opinion puts more emphasis on the fabric and pieces themselves. What do you think? Check out the details of the event as well as photos from the show at The New York Times.