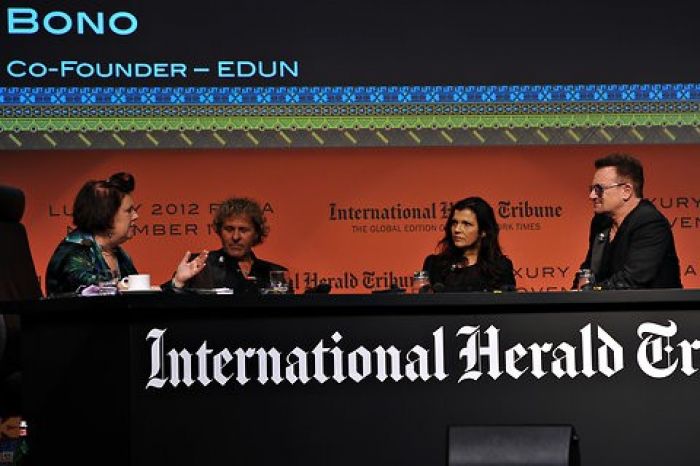 Larry Busacca/Getty Images
Though the fashion industry is normally quite entrenched in charitable events and fundraising, the International Herald Tribune conference ended up being more of a discussion about how they can work with Africa rather than determine the best ways to help the people who actually live there. Had so many of the attendees there not talked about their philanthropic ways, the direction of the conversations wouldn't have likely seen noteworthy.
If fame can be judged by the number of smartphones simultaneously taking photographs, U2 lead singer Bono was the runaway winner Friday at the IHT Luxury Conference: The Promise of Africa, The Power of the Mediterranean — though iconic shoemaker Manolo Blahnik got the biggest cheers from the fashionista crowd.
Bono and his wife Ali Hewson were on hand to present a fledgling initiative concocted with fashion entrepreneur Renzo Rosso to produce and distribute a made-in-Africa line of clothing, which will be sold under a Diesel + Edun label. Read More