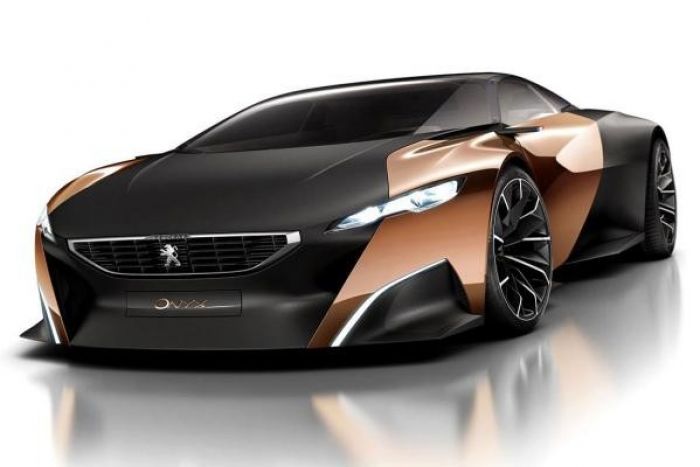 Here's yet another awesome car that's going to be debuted at the Paris Motor Show: the Peugeot Onyx. Leaked images of this supercar show long, sharp lines and a futuristic interior (that looks covered in some kind of felt). I think it looks spectacular, how about you?
A new Peugeot supercar known as the Onyx has been leaked online ahead of its debut at this year's Paris motor show.
The leaked images of the Onyx surfaced on Autoblog.nl, with the swoopy supercar indicating the French brand's possible intent to enter into a completely new segment.
The Peugeot Onyx concept car bears the same double-bubble roofline as the French brand's RCZ compact coupe, though the sleek supercar's lid is much lower and more angular. Read More