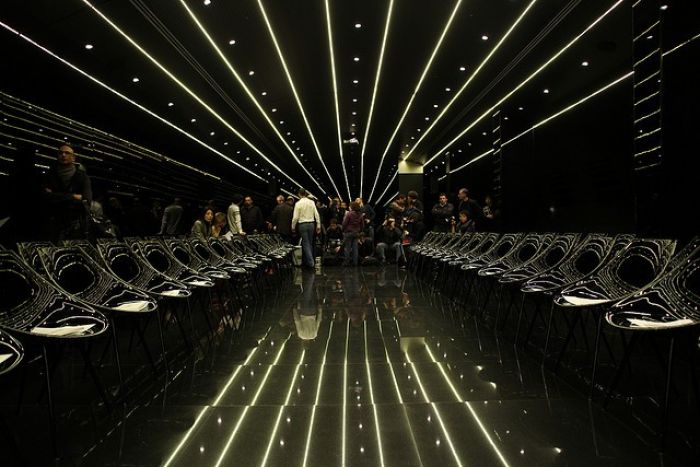 Bruno Cordioli
Fashion Weeks in Milan are an amazing departure from the ones held in Paris and France, and offer an energetic atmosphere that only Italy can seem to produce. If you are thinking about hitting up this beautiful city for an upcoming fashion week or missed the most recent one and want to catch up, here are some great articles to get you started:
There's New York Fashion Week… and then there's Milan Fashion Week! Call it our weakness for Italy, but we have to say our favorite is the Italian fashion week, which takes place twice a year in Milan.
During Milan Fashion Week, the city's cobblestoned streets turn into veritable catwalks, filled with VIPs and fashion lovers from all over the globe. And fashion shows go on pretty much non-stop, so there's plenty of chance to get up close and personal with your favorite designers.
Fashion Week 2013 kicks off next week. Here's our guide to Milan Fashion Week! Read More
Milan Fashion Week is where we get to the more established and iconic designers, the collections become more dramatic and emerging trends get their Milan Fashion Week stamp of approval. Italy loves fur, so this was a trend that was evident on pretty much every catwalk show. The shows went from 50s glamour at Prada to vampy sexy at Gucci and in between there was fetish punk and classic 40s.
With a very dark and dramatic colour palatte Gucci used jewel tones to lift the mood, the deep wine is here to stay and a definite trend along with python green and sapphire blue. Dogtooth and heavy fabrics in suiting, python black items, satin and feather like fur were all key to this very sexy collection.
Originally known for 'fun fur' Fendi went back to it's heritage, there was fur on everything including accessories such as bags, belts, bangles and even sunglasses, not forgetting the fur head-pieces on all the models. Furs were in colour and stripes, mainly shades of brown and navy which are signature colours for Fendi. With a monochrome feel from this season Marni too was full of fur accessories mainly scarves in bright colours teamed with riding boots and a woodland scene backdrop. At the Marni collection we saw more boxy shapes compared to the more sexier sillhouettes at Gucci and Prada. Read More
Lycra-clad glutes, leopard print, sunglasses – whatever the weather, subtlety – have a day off! Yep, it must be that time of year again, Milan men's fashion week. Kicking off after 'London Collections: Men' – the banker brother revving up in some sporty little number – Milan mostly played it safe and kept to classical tailoring, with a refined interpretation of modern culture, just as you would expect. It's for the men, not the boys. Pringle of Scotland and Prada did it well, playing with the conceptual while staying true to themselves. Prada are fucking brilliant.
There were the odd breaks with convention, one being a nod to Britpop. Blur, Suede and Pulp are back on the radio – get your Parkas out! Here's a look at the standout trends.
MEGGINGS
'Meggings', or 'leggings' as I like to call them, are a tighter, elasticated version of 'mousers' or 'men's trousers', as we know them in the UK. They've been threatening to invade for a while now, and now that male vanity is all the rage, it might well be the time. Basketball shorts worn over leggings, like I mentioned in the London Collections roundup, offer more discretion, more basket for your balls. Aside from the leggings, there were casual trousers in silk, cashmere, cotton to wean men off their jeans and chinos. Read More