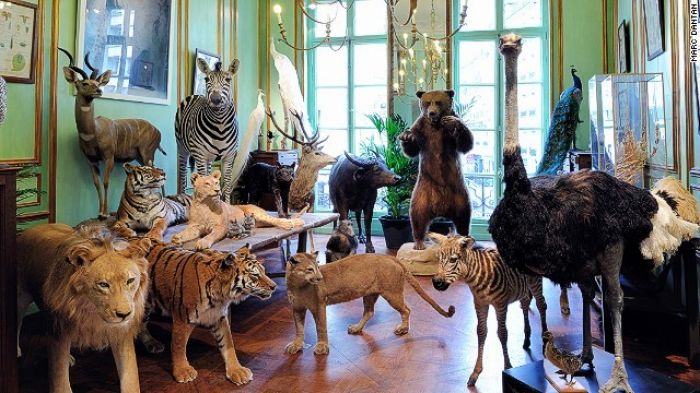 via CNN
As one of the best cities in the world for shopping, Paris has a number of boutiques unlike anywhere else in the world. From world-class taxidermy presented in a regal manner to the coolest sunglasses collection you have ever seen, Parisian boutiques are spectacular.
(CNN) -- Starbucks, McDonald's, Zara -- many of the international chains have tried to colonize Paris but the city seems to have put up more resistance than, say, London or New York.
Parisians still love their little neighborhood vendors selling one thing and selling it very well -- shops of a kind apparently threatened with extinction in other big cosmopolitan cities.
Not that these often quirky Paris establishments are all old, family-run and hidden down a side street.
Some are new and pushing retail boundaries far more boldly than your average timid multinational. Read More