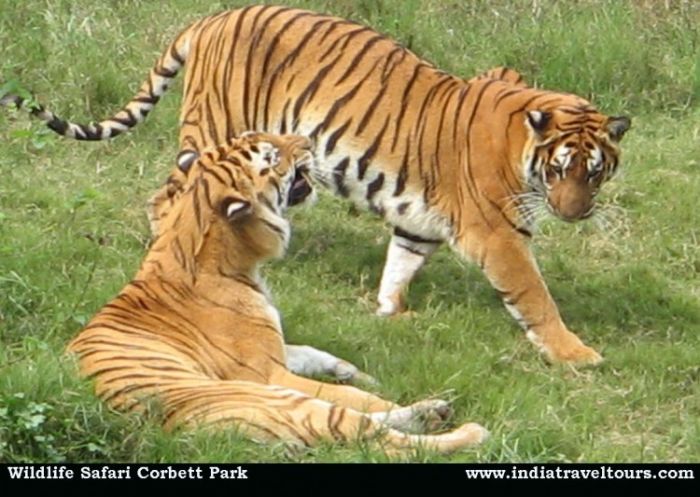 Wildlife enthusiasts take great delight in exploring the natural world in the country, because high court lifted ban on wildlife tourism in core areas of tiger reserves in India.
Disturbance of the natural world in the country due to the wildlife tourism caused the ban in July, Which was quite heartbreaking news for the wildlife enthusiasts. India has wealth of flora & fauna and huge population of the tigers in the country. To protect the fortune of natural assets from human disturbances, court made decision of ban on tiger reserves.†
After argument of travel operators and agencies court changed the decision and removed ban on wildlife tourism. Finally court made the decision that only 20 % of tiger habitat area will be available for tourist to explore the wildlife in tiger reserves. This has been applying from the last Thursday and now the bookings for wildlife tours have open for the tourist. This favorable decision of ban lifted on wildlife makes tourist very happy again.
So, Informative Travels Company is now eager to serve the thrilling wildlife tours to their dear tourist. Company is one of the leading travel agency in industry and famous for the excellent service providing facilities. Travel agency and tour operators are also very glad to offer again natural world safari to adventure lovers.†
On Thursday, while again starting the wildlife tours owner of the company said,Ē we are very glad to tell our wildlife lovers that they can again enjoy the natural world and wildlife safari, as Supreme Court left ban on wildlife the tours. According to the rules no new facilities can be allowed in the wildlife sanctuaries, but our company has already some good facilities for our dear tourist to make their tour more thrilling and enjoyable. So our company can assure the tourists that they will definitely enjoy their excursion desire in natural surrounding with enjoying the thrill of wildlife. So, book your Indian wildlife tours now and have great fun of wildlife.Ē
†