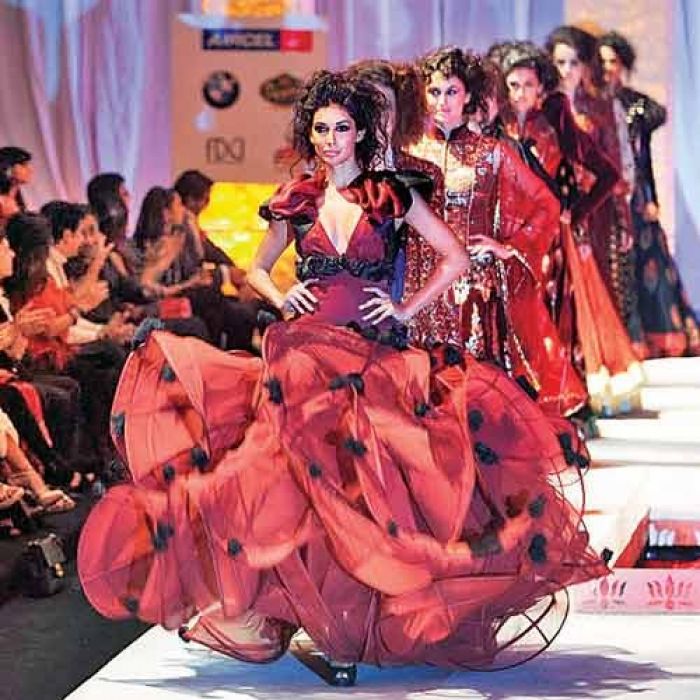 Image via dnaindia.com
The Couture Fashion Week in India has has raised a curious conundrum in the local world of fashion. Out west, couture is almost universally recognized as the finest outfits tailor made for a specific client, but in India, couture can mean anything fancy. So what do we see in Couture Fashion Week? Everything from the gorgeous to the downright gaudy, it would seem.
†
In a country where couture is synonymous with anything extravagant and ornate, whatís the relevance of a couture week? Do Indian designers produce the finest quality products, which merit the couture coinage? Does embossing a tulle lehenga with reams and reams of sequins qualify it to be called a work of couture. We spoke to some of our leading fashion lights in an attempt to fathom the purity of Haute Couture and its relevance in Indiaís fashion scene.
†
Sunil Sethi, President, FDCI
Technically youíre right and given by your logic, the only person who can call himself a couturier is Manish Arora, who is a member of Chambre Syndicale de la Haute Couture Francaise. (Read More)