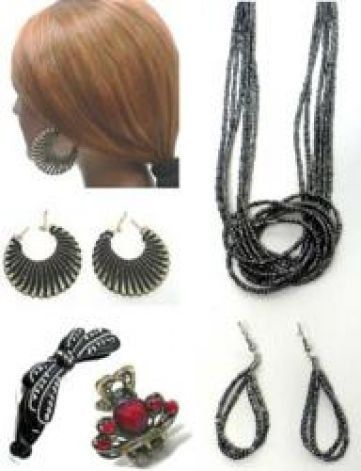 Bella Fashion Jewelry
From today until midnight on November 25th, Bella Fashion Jewelry is having a pretty ridiculous Black Friday sale that could lead some people filling an entire jewelry box for under $20. While the stuff their isn't top of the line fashion accessories, what it can do is let people go crazy and try out all sorts of styles for less than a night out at the movies.
Black Friday is the day of the year when the most dedicated bargain shoppers put their deal hunting skills to the test. Those looking for some of the best value for their money can head directly to bellafashionjewelry.com or bellafashionwholesale.com for $1 deals, and even items priced at below $1. Bella Fashion will be a can't-miss stop on Black Friday shopper's lists, with its sale lasting from Friday, November 23rd to Sunday, November 25th at midnight.
The sale will offer over 100 of the websites' hot items at amazingly low prices: a beaded multi-strand necklace and earring sets, with teardrop shaped earrings, at $1 set. Read More