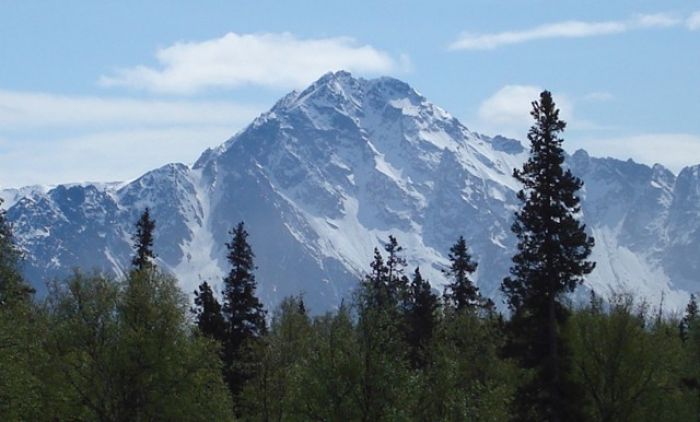 Alaska is about being outdoors. With some of the world's most stunning landscapes, rare and endangered wildlife, and high-thrill adventure opportunities, the state is a veritable playground for those who love to get out in nature.
But you don't have to rough it to experience Alaska. In fact, you can enjoy everything the state has to offer while living in total luxury.
For the outdoor enthusiast and connoisseur of luxurious accommodations, the following hotels are a great place to start when planning your next Alaska adventure.
1. Hotel Captain Cook
Catch a plane to Anchorage and let the staff at Hotel Captain Cook handle the rest.
Known by many as Anchorage's only luxury hotel, the Captain Cook takes up an entire city block. Its convenient in-town location means you can soak up all the great scenery – because even in the heart of Anchorage, views of the surrounding countryside abound – while enjoying nearby shops and restaurants.
Ask the staff to arrange a day-trip into nearby Chugach State Park and spend a few hours snapping photos and making memories on a top-notch Alaska sightseeing tour. Then head back to the hotel for a workout in the athletic club or a leisurely swim in the indoor pool.
2. Hotel Alyeska
Ready to get out of the city and into the woods? All without having to build a campfire or clean mud off your boots?
Hotel Alyeska in Girdwood is literally surrounded by Chugach State Park and offers ample opportunities to get out in nature. To be sure, the hotel's biggest draw is its proximity to some of Alaska's best ski slopes, and it is billed as a ski resort.
That doesn't mean non-skiers need look elsewhere, though. A tram going up an adjacent mountain offers stunning views of the surrounding area and Alyeska's restaurant has won awards – not to mention personal accolades from virtually all who dine there.
3. Denali Princess Wilderness Lodge
For some, it's just not a trip to Alaska without spending time in Denali, the state's most famous and, arguably, wildest national park.
Located just minutes from the park entrance, the Denali Princess Wilderness Lodge is a great place to soak up the countryside and rest comfortably after a day spent hiking, sightseeing, and observing wildlife. And with shops and restaurants on the lodge grounds, you're never far away from the conveniences of home.
Rooms at the lodge may not be as spacious or elaborate as at some of Alaska's most luxurious hotels, but the point here is enjoying the national park – not sitting inside all day.
4. Copper River Princess Wilderness Lodge
In terms of land area, Alaska is far and away the largest state in the U.S. So while you're hanging out in the country's biggest state, why not enjoy its largest managed land area as well?
Situated alongside the Wrangell-St. Elias Park and Wildlife Reserve, the Copper River Princess Wilderness Lodge is the perfect jumping-off point for some of Alaska's most stunning scenery. Like the Denali Princess Wilderness Lodge, Copper River offers a luxury setting without the frills, so you can rest comfortably after a day in the park.
And the scenery around the hotel? Many guests report that Copper River offers the most beautiful setting of any Princess Lodge in Alaska.
Of course, these lodging options are just the tip of the iceberg when it comes to luxurious Alaska hotels. And whether you're headed to the state for hiking, skiing, or sightseeing will certainly factor into your decision about accommodations.
However, if one thing's for sure, it's this: Just because Alaska is an outdoor lover's dream come true doesn't mean it's a poor fit for those who demand the ultimate in comfort and convenience. If anything, it's the perfect destination for both.