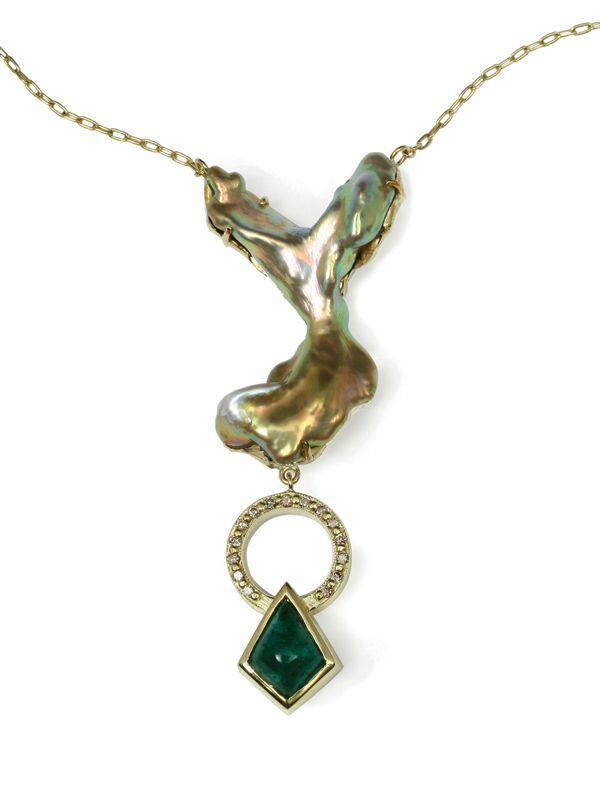 Elyria Jewels
After discovering the rare beauty of Tahitian pearls in the South Pacific, Elisa Browsh founded Elyria Jewels, a high-end jewelry line using Tahitian Pearls, Raw Diamonds, Mexican Abalone and Blue Moonstone.
Elyria Jewels collection includes silver and gold jewelry, as well as a wide variety of precious stones and pearls that are inspired by Elisa Browsh's travels around the world. A trained anthropologist, Browsh travels the world seeking perfect pearls to incorporate into her luxurious designs.
With a creative combination of urban industrial chic and bohemian flare, Elyria Jewels are the perfect indulgence for women with ever-evolving style. Inspired by everything from street art to Cartier haute joaillerie, Elyria Jewels can help spice up traditional bridal pearls from taking them from quiet to riot.
While pearls can often take on fuddy-duddy staid status, Elyria Jewels manages to find little-known pearl species of unusual shapes and hues and transform them into wearable works of art. The "Anatolia necklace" from the Cat Street Collection draws from the Byzantine era, yet is refreshingly modern with a baroque freshwater pearl attached to a 0.85 carat kite-shaped emerald and accented with cognac diamonds. If you tend to be more traditional with your pearls, The Temple Street Collection is less colorful, but no less interesting.
Elyria Jewels have been featured in numerous publications, including O Magazine, which called Elyria Jewels Queen's Ring with Chinese freshwater pearl and white sapphire, set in sterling silver, "dainty yet striking."
Prices range from $800.00-$11,200 and can be found at http://www.elyriajewels.com/.
Elyria Jewels
Dragon Earrings