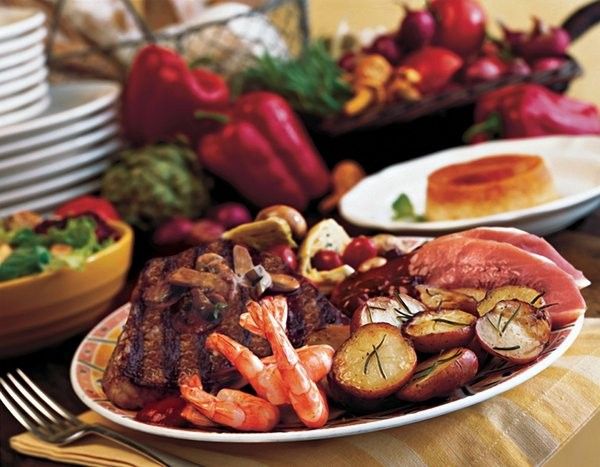 Caesars Entertainment
There's always something interesting happening around Las Vegas. Whether it is something fun to do or watch, or just news in general, Las Vegas is constantly evolving, as shown through the following articles from around the web. Are you excited about the zip line? Sad about the zoo? Let us know in the comments below.
A new zip line connecting two towers at Las Vegas' Rio casino is set to open in early November.
The VooDoo Skyline at the off-the-Strip casino will start at the patio of the VooDoo Steakhouse on the 50th floor of the Masquerade Tower. Riders will glide to the 20-story Ipanema Tower and then return back to their starting point.
The ride covers one-third of a mile in 70 seconds. Tickets are $25. Read More
Vegas visitors who want to belly up to the buffet but don't want to wait can now speed ahead without spending an extra euro. They need only make a reservation for the all-you-can-eat feast at Paris Las Vegas.
Reservations are now available for the resort's Le Village Buffet and can be booked in advance through Open Table, a Web-based reservations system.
Booking with Open Table is free. Some other Vegas buffets offer "line passes" but charge for them.
Guests who book online can bypass those standing in line and proceed directly to the VIP entrance for immediate seating and eating. Read More
Las Vegas, NV (KTNV) -- Contact 13 has learned the Las Vegas Zoo will be shutting down for good.
The move comes just days after a formal complaint was filed with the United States Department of Agriculture following the exodus of the zookeeping staff who all quit within the last two weeks.
Contact 13 Chief Investigator Darcy Spears has been exposing conditions at the zoo since 2009. Read More