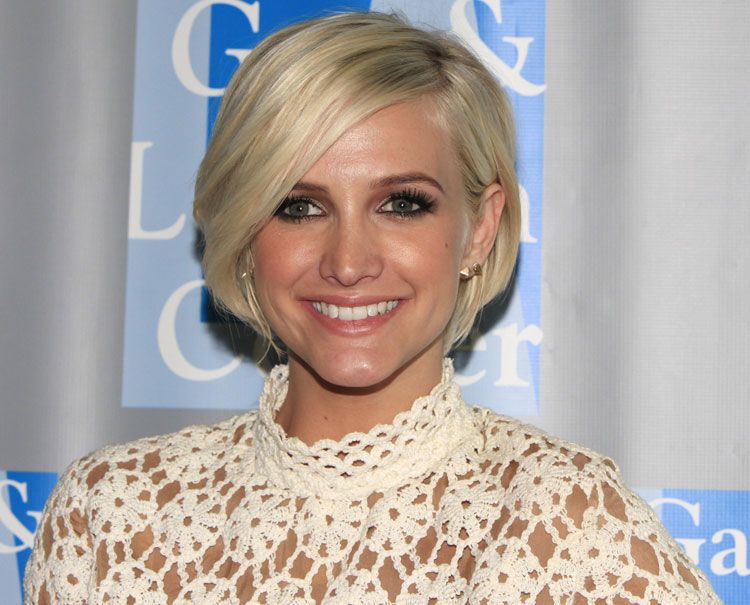 Photo Courtesy of Joe Seer/Shutterstock
Born in Waco, Texas, Ashlee Simpson may not be a true California girl but she's almost certainly become a bona fide Los Angeles girl. She has a rock star ex-husband (Pete Wentz of Fall Out Boy), a music diva sister (Jessica Simpson), a young son with an only-in-LA name (Bronx Mowgli), a mansion in the Hollywood Hills, and a list of singing and acting credits. She's definitely come a long way from her starlet start with her own MTV reality show and has put her disastrous Saturday Night Live appearance behind her.

In 2009, Simpson played a role on The CW's encore production of Melrose Place, until she was eventually evicted from the cast. The singer and actress has led a somewhat rollercoaster life in La La Land, but is currently making her way back on top with her new role in the comedic film, Pawn Shop Chronicles, alongside actors Norman Reedus, Elijah Wood and Paul Walker. I recently caught up with Simpson to ask a few questions about her life, favorite LA hot spots and where she goes to relax.

"My favorite day in LA is waking up and hanging out with my son," she says, grinning ear to ear. "He entertains me so much every day. It's so fun to watch him go through so many changes."

When it comes to change, the starlet is content with where she's at, especially when it comes to her wardrobe. "I love to shop but haven't shopped as much since becoming a mom. I like to be comfy, so for me, it's usually all about a white T-shirt or a tank top and comfortable jeans. But I love Balenciaga, I can't lie!"

While she may not be as indulgent anymore, when given the opportunity, Simpson knows just what she'd do if she had a day to herself. Like many of us out there, she'd visit one of her friends' favorite local spas such as Ole Henriksen and Kinara Skin Care Clinic and Spa. "I haven't had a massage since the day my son was born. My friends keep talking about Korean and Thai massages they've had, which sound so nice."

But that's rarely the case, as a day out usually involves a stressful day of dodging the gossip press and paparazzi that follow her every move. So Ashlee's come up with a few special places for her new family to get away from it all and relax, practically in their own backyard.
First stop on a sunny day is the Los Angeles Zoo and Botanical Gardens. "The first time I took my baby to the zoo he didn't quite get it," Simpson laughs. "He was so young I don't think he understood what he was seeing. It must have been surreal! Now he appreciates it all."

And when it comes to entertaining guests, nightclubs are no longer her scene. "The Getty Center art museum is the place I most recommend for friends visiting LA. It's beautiful and it's a place everyone can enjoy. There are things for kids and adults. You can have a nice café meal at a spectacular window table, or take a picnic lunch to spread out on the garden lawn. It's a great place to walk around for a day. It's free and easy and it's paparazzi free!" said Simpson.

Next time you're in LA, take a cue from Simpson and spend some time with your family exploring the sights and sounds of her city. You may even catch her and Bronx admiring the beautiful tigers at the zoo.
Courtesy of Kinara
Kinara
Photo Courtesy of s_bukley/Shutterstock
Photo Courtesy of Balenciaga
Balenciaga
Photo Courtesy of Ole Henriksen
Ole Henriksen
Photo Courtesy of the Getty Center
The Getty Center
Photo Courtesy of Los Angeles Zoo & Botanical Gardens
L.A. Zoo