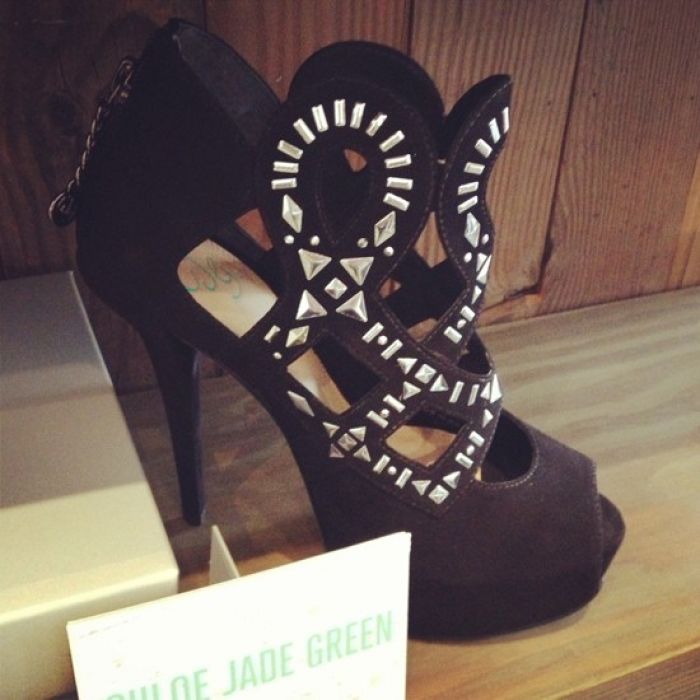 Grazia Daily
Grazia Daily met up with Cara Delevingne and got the shoe designer behind the adventurous CJG line to open up about her inspirations, style and who she considers as a mentor. The interview goes into much more detail than just that, though, and also covers fashion tips and Delevingne's relationship with Marc Anthony. 
This morning Grazia Daily caught up with our favourite high street heiress, Chloe Green to get a preview of her new CJG collection. Looking every inch the chic designer in her Tom Ford sunglasses Chloe talked about her summer hotspot inspirations, breaking America, Cara Delevingne's style and dressing her new boyfriend Marc Anthony.
Grazia Daily: What's new for your third CJG collection?
Chloe Green: I've just been getting to know my customer more and more. Looking at the sales really helps drive the direction. For instance the wedge style sold really well so we were able to repeat that. There's a flat sandal and sneaker in the collection too. Read More