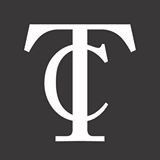 TheCollecte.com
I had the chance to catch up with Stephanie Erbilgin, co-founder of TheCollecte.com. †Here's what she had to say about online shopping and what makes TheCollecte.com stand apart from the rest of the competition.†
Tell us about your inspiration for developing TheCollecte.com.†
The inspiration for The Collecte came from the desire to create a chic convenient platform for emerging designers to showcase their work. My co-founder Maria and I were both working on our own small businesses so we approached it from the mindset of a designer and how we would want to present our brand and products. We also approached it from the mindset of a shopper. I was traveling all the time and was always on the lookout for interesting, unique pieces for both my wardrobe and home, but found it challenging to find special pieces. It was the same designers and same brands everywhere I went! I wanted a place to find something special but without having to spend hours or days hunting it down. We created The Collecte with both of these challenges in mind.
How did you come up with the name?†
It took awhile to come up with the name as we wanted something that represented the brand as a whole while still sounding chic and to the point. We decided on The Collecte because what we offer is a collection of goods. What makes us different is that we offer a collection to suit your WHOLE lifestyle. We want to help our customer find pieces for every part of their life. We also liked that it represented the idea of not just shopping but collecting. The pieces that we showcase are pieces that are unique and special, not just to be consumed and discarded but to be saved and cherished.†
What is your background?†
I graduated from the Fashion Institute of Technology with a BFA. I majored in Fashion Design and specialized in knitwear. That ignited my idea to create knitwear accessories and start my own business which, eventually lead to the idea of forming The Collecte. Iíve really become passionate about the online business world and know that itís such a vital part of success for any aspiring designer or artist.
How do you select the designers and artists to be featured on the site?†
We select the designers and artists based on creativity, uniqueness and the quality of their work. They can be new to the game or more seasoned but itís important to us that we choose designers who carry themselves in a professional manner. We choose designers who we feel have potential for growth.
What are the price ranges?†
Our prices range anywhere from $20 - $2500. To us, itís about the uniqueness and quality of the piece. It can be a simple $20 bangle but if itís stylish and well-crafted, we appreciate it and want it showcased. There will always be different levels depending on the materials used and time it takes to make but we look at pieces with the mindset that if we love it then we love it! Choosing pieces for your wardrobe or home is personal and should resonate with and and have meaning to the buyer.†
Where do you plan on taking TheCollecte.com over the next few years?††
Over the next few years, our goal is to expand our group of designers and artists and really become a well known and trusted destination for well crafted unique goods; a place that can help you evolve and create that chic lifestyle youíve always wanted, to help you stand out from the crowd all while learning about and supporting the latest emerging designers.†
TheCollecte.com
TheCollecte.com