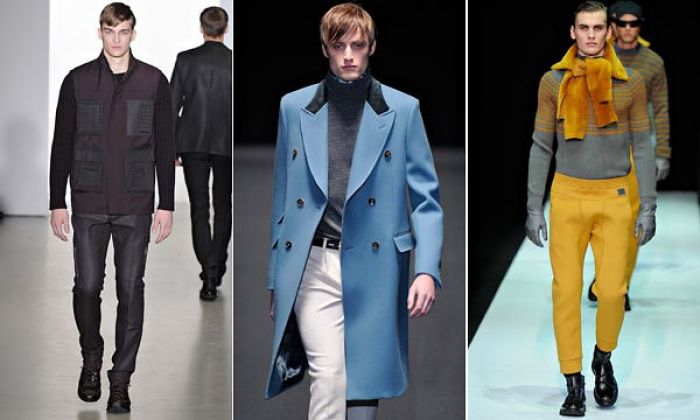 Chris Moore/Karl Prouse
For quite a few years now, many of the menswear collections that came from the fashion industry had a bit too much, well, femininity to them. It seems like big-name fashion labels have gotten the hint that men want to look manly again and are designing clothes that will satisfy even the toughest, swagger-heavy men on the streets. Do you like this new direction?
Something in the dank winter air — or the even chillier economy — is bringing out the tough side of the alpha male.
It is less than a decade since metrosexual style moved cuddly cashmeres and malleable tailoring from the woman's to the man's closet. But now boots elevated on rubber soles, leather jackets padded with nylon and neoprene that is at the height of fusion fashion, make men's wear for winter 2013 look like it is designed to handle a hurricane. Read More