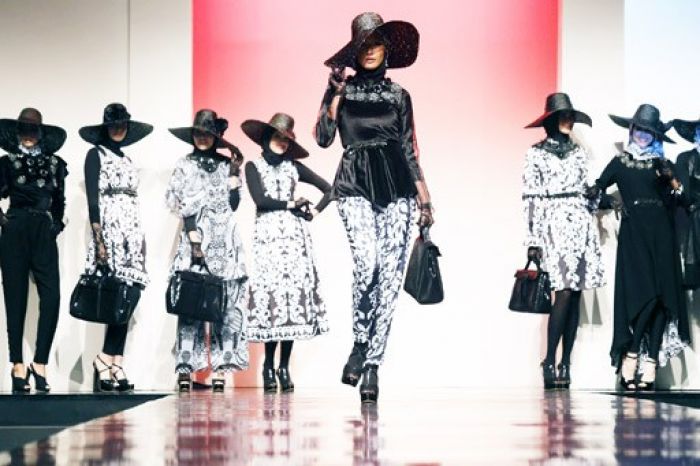 JP/Jery Adiguna
Islam is certainly not the first place you would ever think to find attractive fashion for women, but some rather brilliant minds have combined their talents into the first Jakarta Islamic Fashion Week, and though like any fashion show there were hits and misses, I would be lying if I said that none of the designs were impressive. Who would have guessed?

Designers dispel the perceived limitations in Muslim fashion, giving a modern twist and playing with their designs while, at the same time, staying true to their signature styles for the first Jakarta Islamic Fashion week.
Prominent young designer Barli Asmara presented on Saturday his newly rebranded B by Barli Asmara line of Islamic fashion, presenting his first 36 creations, the overall style of which was a throwback to the 1940s.
"The inspiration of the B by Barli Asmara collection comes from the movies from the 1940s, such as La Vie en Rose as well as Audrey Hepburn's style," Barli said prior to his show. (Read More)