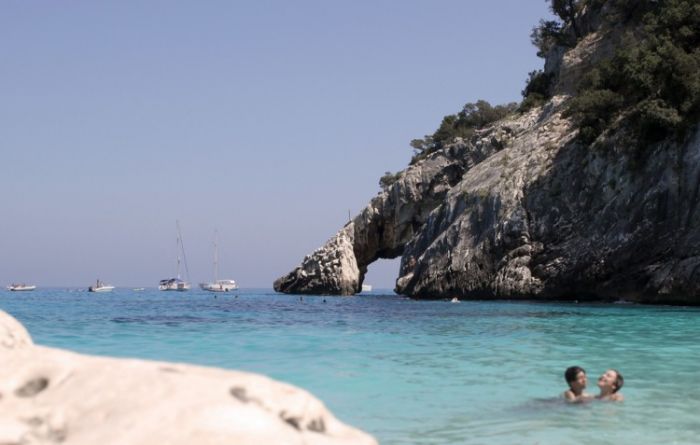 https://www.flickr.com/photos/
An unconventional guide to Italy for a different kind of traveler
Holidaymakers, Business Travellers, Backpackers & Adventure Travellers, Expedition Members, Long Term Travellers and also the Travellers with Special Needs as children, elderly travelers, pregnant women and disabled travelers. You probably don't know it, but the type of tourist you are has a huge influence on the type of travel you indulge yourself in.
One of the trends that never goes out of fashion attracts a niche of travelers looking for a special and different experience. They want to be "surprised", they do not follow beaten paths and needs to go off-roading.
The Leaning Tower of Pisa, the gentle hills of Tuscany, the Duomo di Milano, the Colosseum in Rome and the romantic canal of Venice are just a few examples of what you can find in a classic Italian travel guide. But, if you have thirst for knowledge and maybe you have already visited the main Italian places, there is no doubt: you need some additional reasons to visit Italy! (make sure to check out this Top 60 Reasons to visit Italy)!
1.The Little Venice, Bologna
You are walking down one of the typical Bologna's porticoes and suddenly you see it: a little wooden shutter in the wall. Behind, a surprising view of… Venice!
2.Vicolo dei Lavandai, Milan
In the heart of Milan, on the glamorous Naviglio, there is a timeless corner which recalls with nostalgia the good old days: it is the scenic Vicolo dei Lavandai, an historic alley with a still existing ancient laundry.
3.Domus de Janas, Sardinia
Weird rock-carved chambers are found all around the Sardinia island. They are called Domus de Janas, houses of the "Fairies" or of the "Witches", inhabited by magical tiny creatures.
4.The Devil's Bridge, Rimini
The impressive Tiberius bridgewas built in just one night by the Devil. In return he asked the soul of the first that crossed it, but a dog was sent! Furious, Satan tried in vain to destroy the indestructible bridge.
5.The postcard-like landscape of the violet, Conero
The Conero Riviera is an unusual corner of the Adriatic Coast; amazing all the year round, it will surprise you early in the summer, when lavender paints the wild mountains with bright violet.
6.The sea like you've never seen before, Cala Goloritzè
Cala Goloritzè is a piece of heaven that you have to deserve. The hike to the beach takes about an intense hour of sweat across the wild Mediterranean. But the moment you see its crystal clear water is moving.
7.The Sicilian breakfast, Catania
"Live like a local" is the mantra to really experience a place: in Catania, it means to have breakfast with granita and brioche. This is a pleasant duty,do you agree?
8.Have a Spritz, Padua
We won't tell you what is made of. You have to choose a Bar, be confident and try the most common aperitif in Padua, Veneto and its surroundings. This will tell you something, right?
http://turistipercaso.it/
Cornero Riviera, Adriatic Coast
http://www.charmingitaly.com/
The Little Venice, Bologna
http://www.flickr.com/photos/h
The Sicilian breakfast, Catania
http://www.charmingitaly.com/
Spritz: the most common aperitif in Padua, Veneto
http://www.flickr.com/photos/4
Vicolo dei Lavandai, Milan