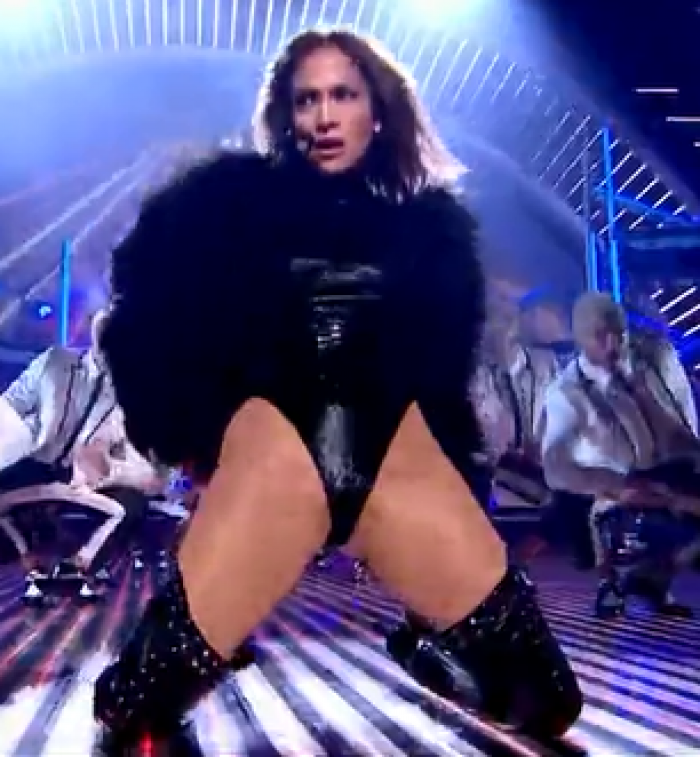 Image from Daily Motion
In the penultimate example of "get back upstairs and put some clothes on," it seems Jennifer Lopez had to face the fiery wrath of her mother who called her out like a teenager for the outfit that saw her incite the ire of conservative men and women the world over. Perhaps its time her mother learned to respect her fully grown and world renowned daughter's choices?
"In a fiery confrontation, sources say Jennifer Lopez's deeply religious mother read her the riot act for behaving like an 'oversexed teenager' during her recent appearance on 'Britain's Got Talent,'" claims the National Enquirer, trying to stir controversy about a sensationalized event from last month.
Back in May, Lopez drew attention for her sexy outfit on the British talent competition, and the performer later downplayed its raciness.
But the Enquirer still smells a story, so three weeks after everyone else forgot about it, the tabloid decided to use J. Lo's mom Guadalupe to reignite the story. (Read More)