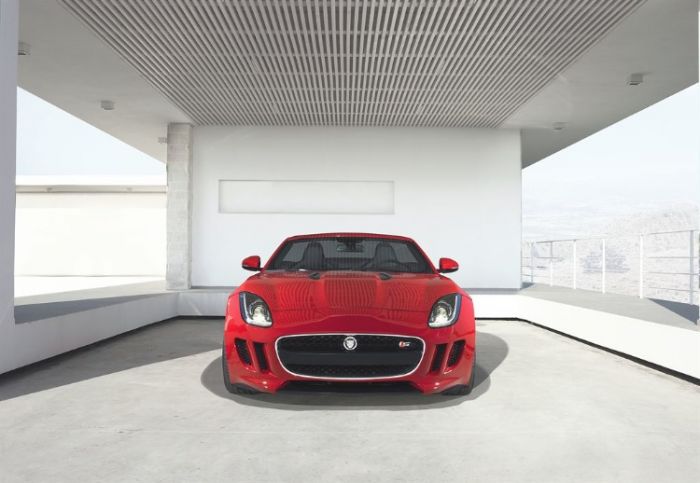 Jaguar
The F-TYPE, an all-new, two-seater, Jaguar sports car today makes its public debut at the Paris Auto Show.
Watch the first exclusive official launch video of the Jaguar F-TYPE
Three models will be available – F-TYPE, F-TYPE S and the F-TYPE V8 S. They are powered respectively by Jaguar's new 3.0-litre V6 supercharged petrol engine in 340PS and 380PS outputs and its 5.0-litre V8 supercharged petrol producing 495PS
The range-topping F-TYPE V8S will reach 60mph in 4.2 seconds and has a top speed of 186mph. The 380PS V6 F-TYPE S will reach 60mph in 4.8 seconds and 171mph, the equivalent figures for the F-TYPE are 5.1 seconds and 161mph
All engines drive through an eight-speed 'Quickshift' transmission, a centrally mounted SportShift selector offering full manual sequential control, as do the steering wheel-mounted paddles.
Taking inspiration from the C-X16 concept unveiled in 2011, the front of the F-TYPE features a new interpretation of the bold angular Jaguar grille from which flows the muscular clamshell bonnet with its signature 'power bulge'. The all important heartline begins its journey in the blade dissecting the shark-like gills on either side of the grille before leading the eye to the top of the front wing, emphasised by the bi-xenon headlamp and integral LED daytime running lights, into the door and towards the rear of the car where it gracefully disappears.
Also taking inspiration from cockpits of fighter airplanes, the controls are ergonomically grouped by function. Further aeronautical inspiration can be found in the joystick-shaped SportShift selector controlling the eight-speed transmission. The air vents on top of the dashboard will only deploy when instructed to by either the driver or complex control algorithms, staying tucked discreetly out of sight in other circumstances.
Source - Jaguar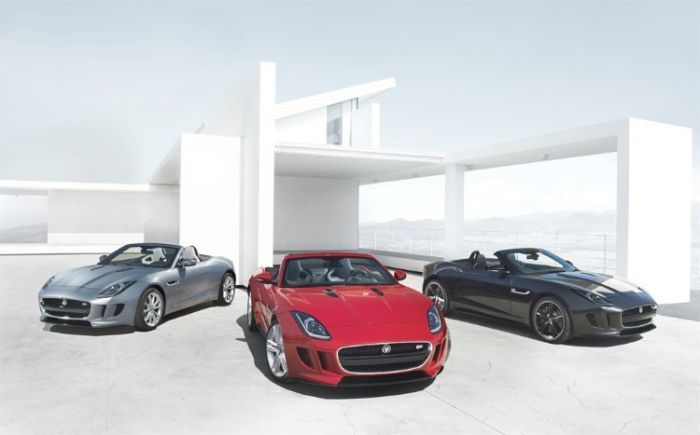 Jaguar
Jaguar F-TYPE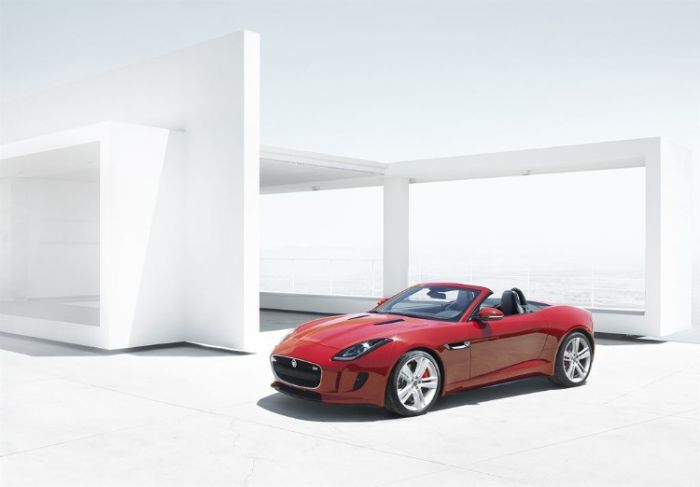 Jaguar
Jaguar F-TYPE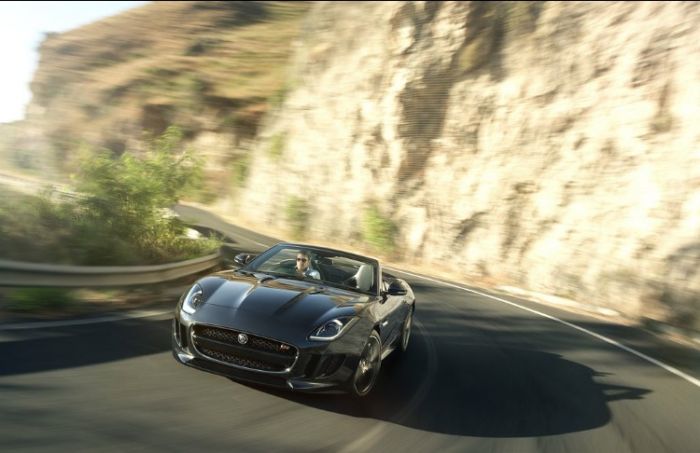 Jaguar
Jaguar F-TYPE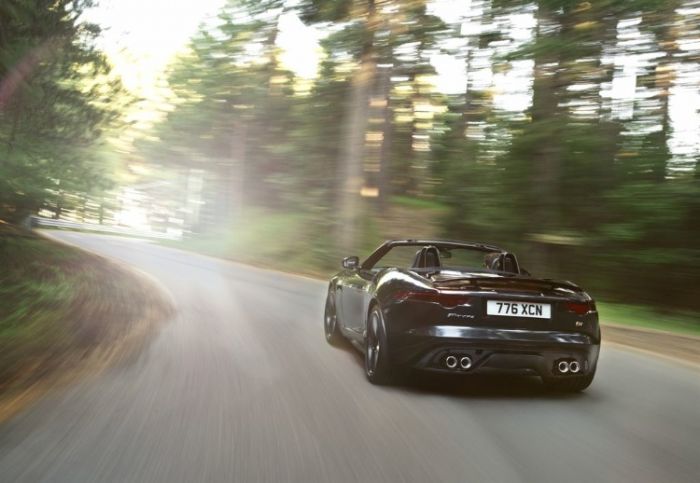 Jaguar
Jaguar F-TYPE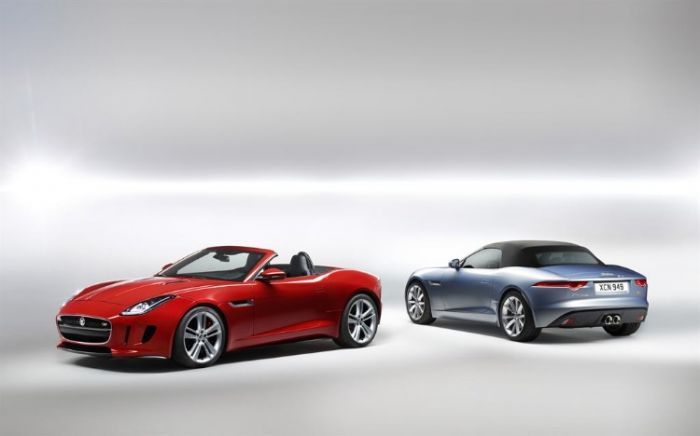 Jaguar
Jaguar F-TYPE