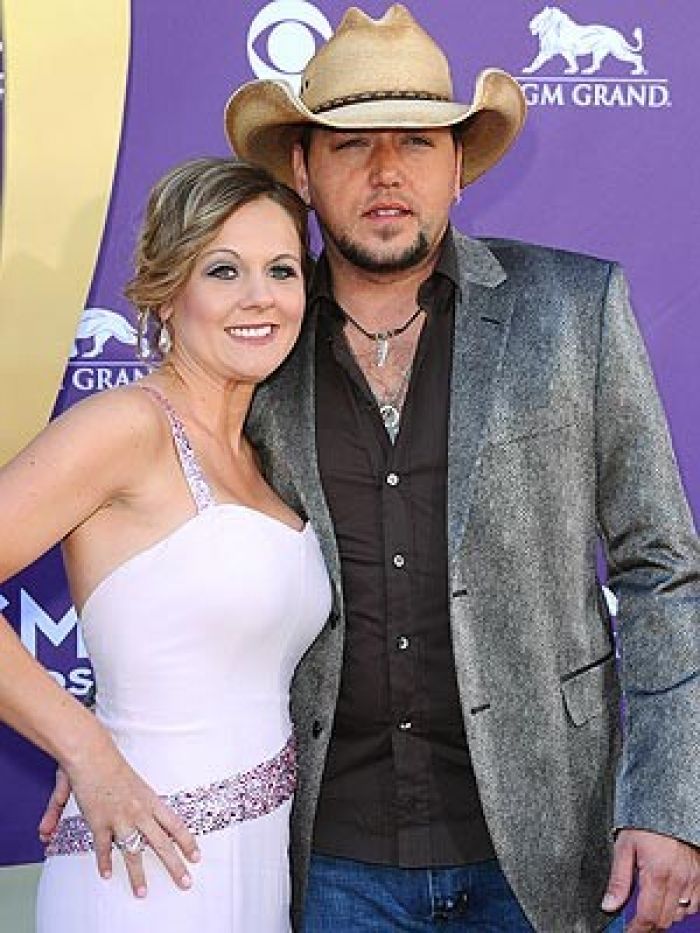 BAUER-GRIFFIN
Jason Aldean and wife Jessica seem to be doing "fine," even a month after photos were released of Aldean cozying up to another woman. The two have been married 11 years and have two kids. Aldean and wife don't deny the tough times they've been through, but they're obviously committed to each other and their family. Aldean's a lucky man... many women wouldn't have been so forgiving.
Jason Aldean and his wife Jessica Ussery presented a united front on Thursday as they addressed photographs of the singer cozying up to season 11 American Idolcontestant Brittany Kerr that surfaced more than a month ago.

Appearing on the CBS This Morning, the "My Kinda Party" singer – who has addressed the scandal previously on his own – sat beside his wife of 11 years and said they are doing "fine" as a couple. Click here for more...