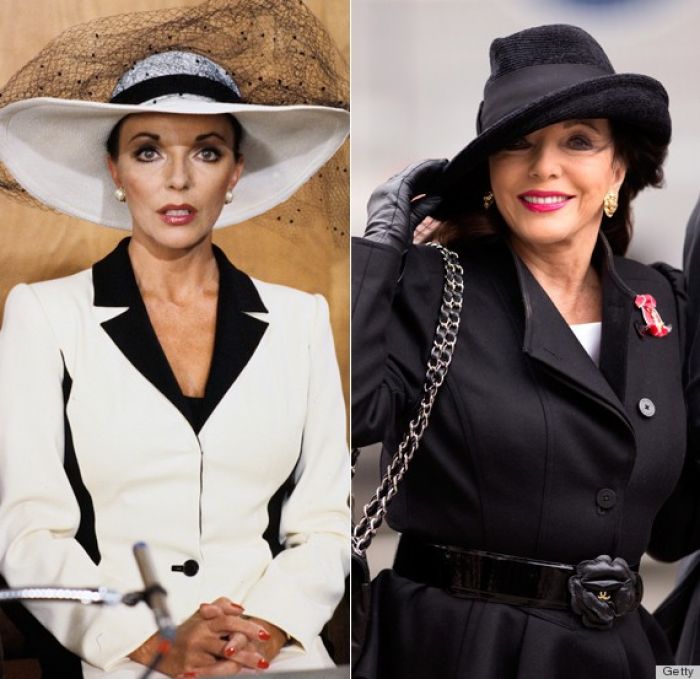 Image from Getty Images
Fashion styles come and go, but rather than chase the latest trends, Joan Collins has opted to set her own pace. Keeping her style constant for thirty years and looking great doing it, Collins' distinctive style was popularized by her role as Alexis Carrington Colby from "Dynasty," and even thirty years wont make her budge.
"The clothes were a huge part of what made 'Dynasty' fun," Joan Collins once said in one of the biggest understatements ever. The British actress will be forever associated with her over-the-top fashion on the TV show "Dynasty," in which she played the dramatically glamorous Alexis Carrington Colby.
But the truth is, Collins' glitzy on-set fashion was nearly identical to her fashion offscreen -- and it hasn't seemed to change one bit since the 1980s. Her hair, shoulder pads and jewelry are just as big now as they were then, and her commitment to high fashion hasn't wavered. In 2011, Collins was rushed from the Vanity Fair Oscars party to the hospital because her dress was too tight. (Read More)