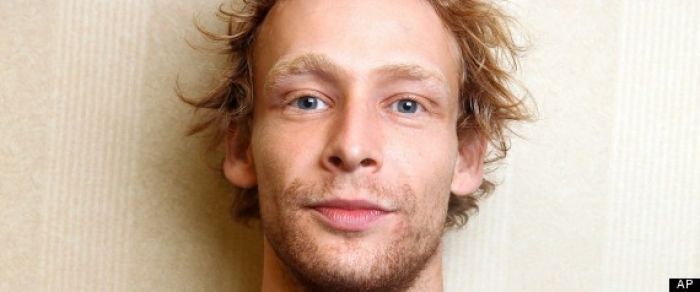 AP
Johnny Lewis, a former Sons of Anarchy actor and most recently murder suspect who fell to his death, did not have any drugs in his system upon his death according to autopsy findings. This is surprising to many considering his past chemical dependency problems, and the fact there was speculation he was in a drug-induced psychosis when he killed his landlady Catherine Davis. Perhaps it was just straight psychosis, as Lewis had struggled with mental health and legal issues over the past few years.
LOS ANGELES -- A former "Sons of Anarchy" actor who was the lone suspect in the killing of his landlady did not have drugs in his system when he died, according to an autopsy report released Thursday.
Authorities had been interested in whether Johnny Lewis was on drugs or medication when he apparently killed Catherine Davis in her home and then fell to his death in her driveway. Read more about the crime, Johnny Lewis, and past troubles here.