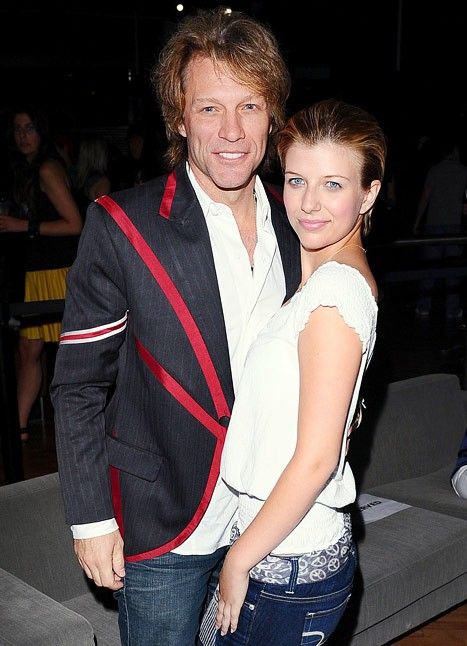 PA Photos/Landov
Stephanie Rose Bongiovi is now facing drug charges after an ambulance had to be called due to her passing out and being unresponsive during an apparent heroin overdose. Backseat parents from around the internet are blaming Bon Jovi for his daughter's actions while others claim that since she's an adult it all falls on her. What do you think?
Jon Bon Jovi's oldest daughter, Stephanie Rose Bongiovi, was arrested at Hamilton College early on the morning of Nov. 14 after an alleged heroin overdose, Us Weekly has confirmed. (TMZ was first to report the story.)
According to TMZ, Kirkland police answered a call from the Upstate New York school saying that the 19-year-old had overdosed and was unresponsive. Emergency medical personnel found Stephanie alive -- but in possession of illegal substances.
TMZ reports that a drug task force searched the dorm room, where they uncovered a "small quantity" of heroin, along with marijuana and other drug paraphernalia. Read More