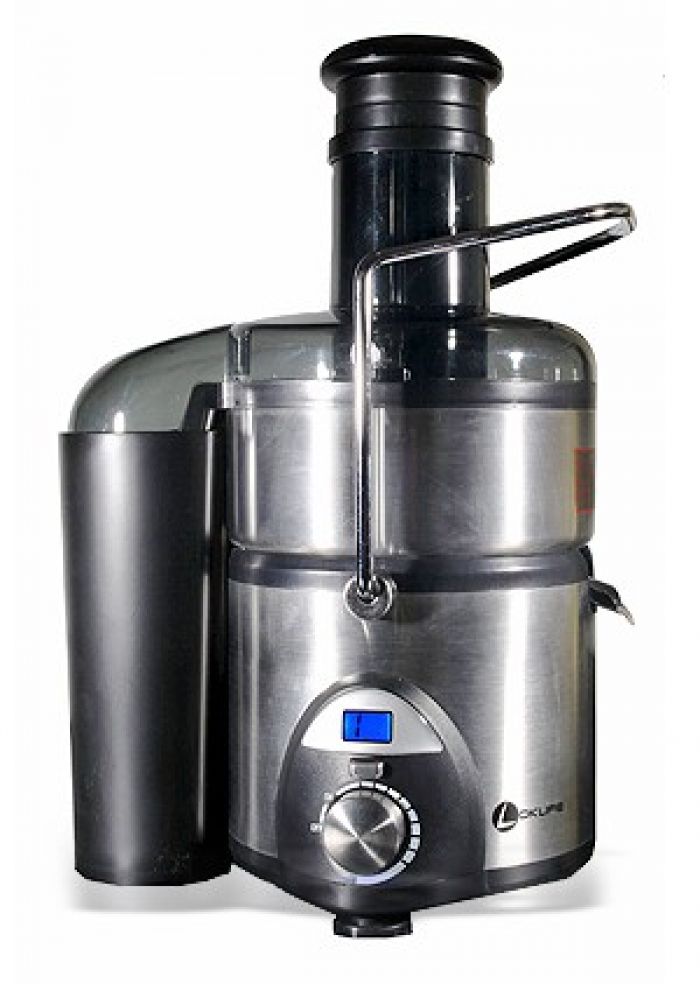 Oklife
If you're like me and are interested in finding ways to a healthier lifestyle then it's time to get yourself on a nutritious plan that will not only leave you feeling more energetic but will also offer maximum health benefits. We discovered just that with Oklife's juice extractor. Simply stated, the juicer (OKL6063) will help you absorb the healthful nutrients of vegetables so you get the most of the nutrition from each fruit and vegetable placed into the juicer.
This stainless steel juice extractor has nine speeds so you can blend everything from parsley to celery for fast and easy juicing. Start off on the slowest mode with some fresh kiwi on Level 1 and then you can get going with some cauliflower before moving up to pomegranate, spinach and carrots (Level 9).
We love creating our own flavorful recipes with this juicer but the manual contains juicing recipes for some interesting drinks like ginger broccoli juice made with broccoli, garlic, cabbage and gingerroot. Carrot juice is simply prepared with four carrots that are easily juiced and enjoyed. For sweet lemon juice, combine lemon and apples. We made an antioxidant green juice of kale, spinach, romaine, celery, parsley, lemon, and apple that provided enough juice for a full week's supply.
The powerful juicer is extremely easy to use. Simply wash the vegetables and fruits that are going to include and switch the juicer onto the specific speed level setting. The motor will speed up or slow down according to the density of the food being processed. (Keep in mind, the harder the fruit, the higher the setting). Once the speed is determined, simply place the food in the transparent cover and push down with the food pusher so the vegetables are moved to the juicer blade.
When the fruits and vegetables are processed, the juice is extracted and comes out the wide feed anti-drip spout into the side juice mug while the remaining pulp goes into a residue mug. (For easier cleanup, place a plastic bag into the residue mug).
The best part about this simple-to-use juicer is it contains dishwasher-safe parts for an easy cleanup. For more information or to purchase the juicer, visit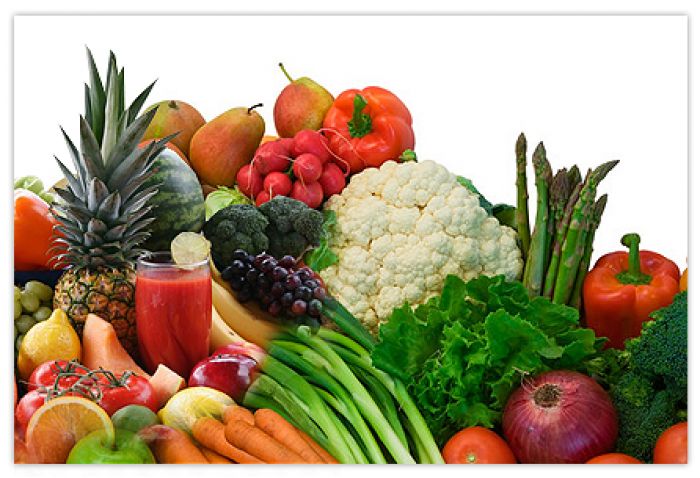 Oklife