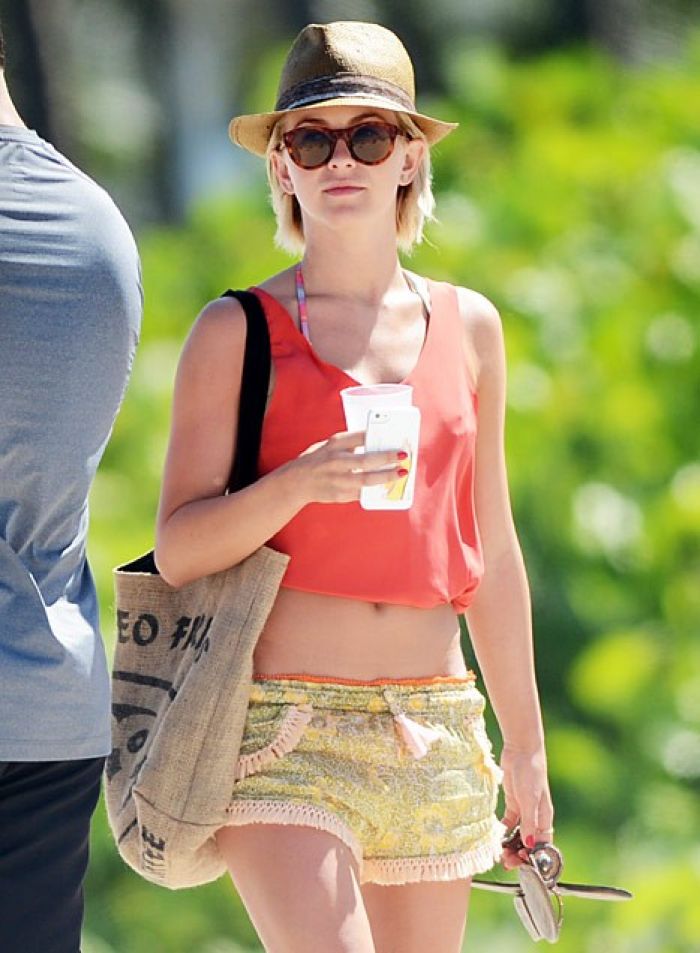 Photo from INFphoto.com
Let's be perfectly honest about this; the shorts have got to go. I can handle the colors, and if you've got the legs then I love the length, but I can't handle the tassels. Fashion isn't about turning a carpet into couture, it's about looking with attitude. Sadly, she's doing just the opposite and wasting her natural appeal with the silliest of style choices.
Whether she's rocking a tiny bikini or sexy short-shorts, Julianne Hough's California cool summer style is always crush-worthy. "My style is ever-evolving. It's fun to play and take risks," the dancer and actress -- who recently launched her own shoe line -- tells Us Weekly. "I'm starting to wear more fun colors and different styles."
Fashion risk-taker Hough -- named by Us readers as their Celebrity Style Crush for the week of May 20 -- may feel like she's out of her comfort zone, but judging by a few recent ensembles, her added edge has paid off. (Read More)