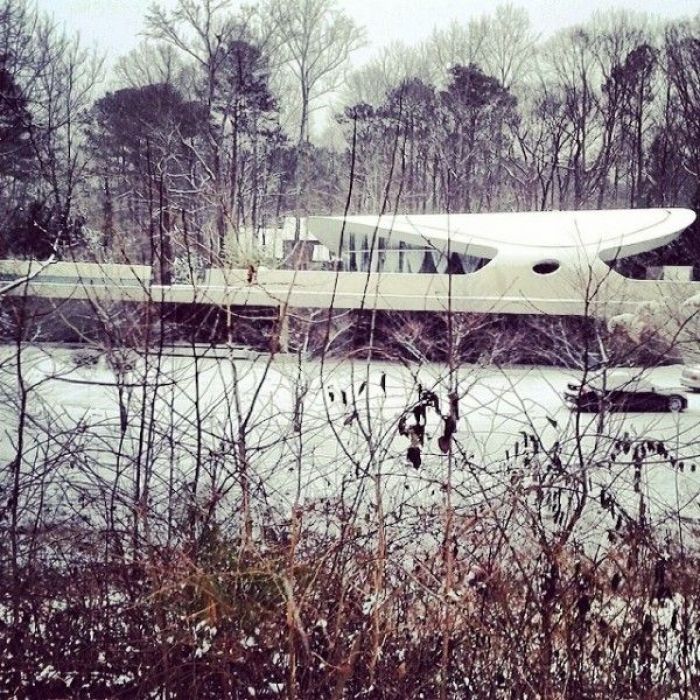 Instagram/DallasroudyAustin
With a 5,500 sq. ft. home rented in Atlanta, the pop sensation Justin Bieber has been posting numerous pictures of what he has been describing as the "Most magical place u can live in." In the meantime, he is looking for a home in the Buckhead neighborhood, which is nearby Usher's home.
 
For the coming three months, Justin Bieber will be renting out a mansion that looks like a spaceship.
TMZ first reported about the young pop star renting the 5,500 sq. ft. house with four bedrooms to stay near Usher whom he considers as his mentor. The eccentric looking property is owned by Dallas Austin, an Atlanta producer.
In an interview with Aleim Magazine, the 43-year-old producer and Grammy winner described that his idea of a dream home has always been spaceship-like. It was made by the popular Tuscany Luxury Builders. Read More