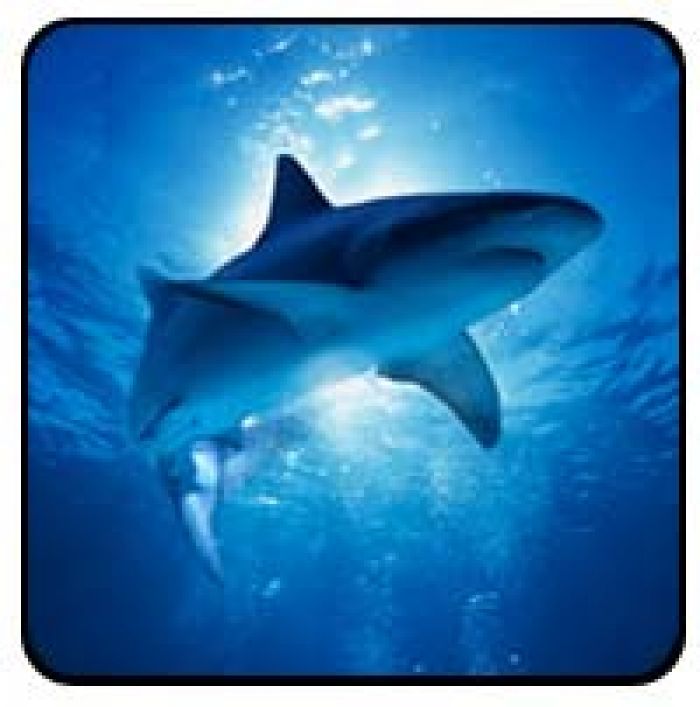 Photo from Shark Divers
Mega Outdoors Adventures offers an extraordinarily stimulating vacation alternative that is truly a stand-alone experience of unforgettable magnitude. Metaphorically, we encounter so many "land-sharks" in everyday affairs that the term has become an intricate part of our vernacular.
Shark Diver® offers the real experience and guarantees it to be much safer than encounters with those "land-sharks." This is an opportunity to experience a great white shark-up close and personal-in its own habitat. Although it is much more than a docile tour of Sea World®, it is very safe by comparison to other adrenaline-surging vacations.

A private jet whisks patrons to Isla de Guadalupe, Mexico, where a 120-feet length yacht is moored for boarding. Albeit cage diving with great white sharks obviously is the delineated event of this affair,there is a lot more to this jaunt than this singular activity. Hike up one of Guadalupe's mountain peaks or traipse along the beach and mingle with elephant seals and fur seals. Free dive with rare whales or chase after a school of big-game tuna. See volcanic islands with 1,600-feet peaks, or just relax in the expansively luxurious cabin of the yacht and watch satellite TV.

Many partakers of cage diving convey state that it is one of the most stimulating yet relaxing experiences ever encountered. As Shark Diver's crews are pioneers of this area, there are haunts and nooks to be seen of Isla de Guadalupe that are known only to sage, savvy explorers. Corporate conferences or meetings are also available.
Plunge deeper into these excursions and visit Sharkdivers.com.