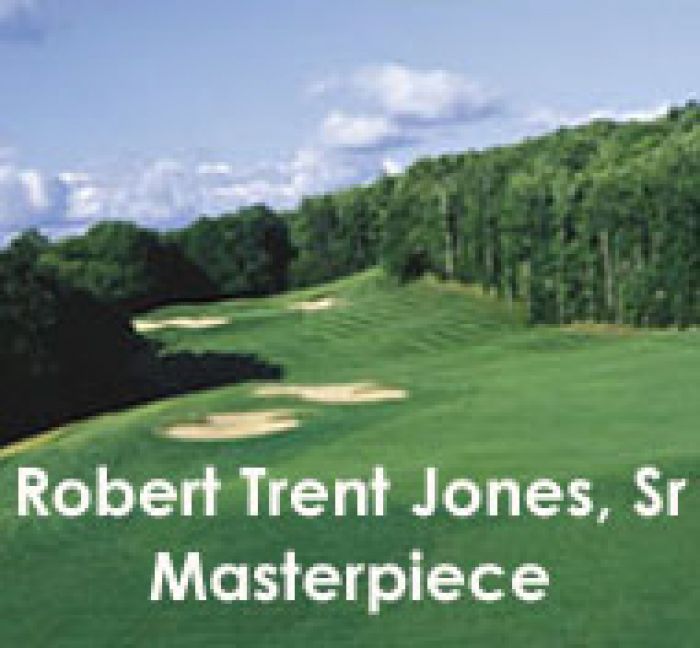 Courtesy of Treetops R
The Treetops Resort is a championship golfing facility that is ranked among the top three in the U.S. There are five golf courses from which to select, four 18-hole and a nine-hole course. Robert Trent Jones, Sr., Tom Fazio and Rick Smith are the esteemed designers. It is the combination of the five uniquely different courses that has earned the Treetops its distinguished reputation, as only Pebble Beach and Pinehurst rank higher.

Toss in a luxury resort with fine dining, amenities and activities aplenty to whet the desires of both species, golfers and non-golfers alike, and it is arguable that Treetops Village, Michigan, is the luxury hotbed of the entire Midwest.

ESPN's golf analyst Rick Smith is also the resort's head golf pro. With programs geared toward all levels, Rick and his staff are there to offer tips and guidance as well as converting that "other" specie into the fold.

The Treetops Resort, being an all-season purveyor of luxury accommodations, also features skiing in the winter season. If a stay at the resort escalates itself to a lifestyle preference, select residences built around this awesome vista are available. The Treetops offers numerous vacation options as well as accommodations for social events, business travelers, conferences and executive retreats.