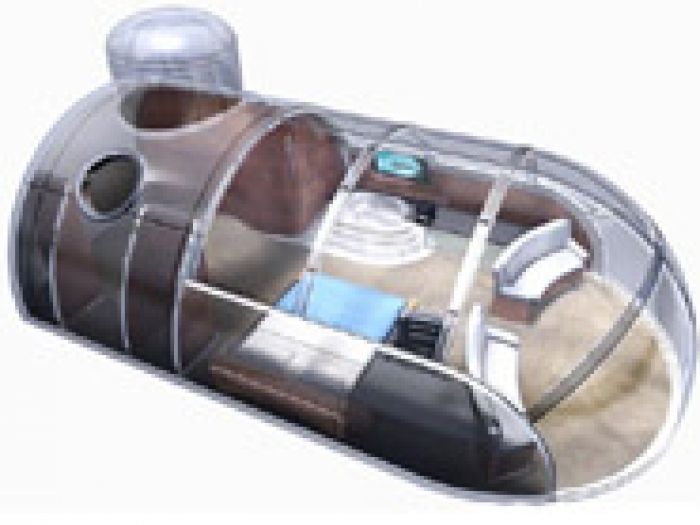 Luxury Hotels: This probably sounds more like a plot for an epic sci-fi movie than an upcoming destination for a luxury-latent adventurous vacation. However, there is a luxury resort expected to open by the end of 2007 that will offer its guests the opportunity to luxuriate amphibiously at their discretion.

The Poseidon Undersea Resort will have 20 suites below the sea and 22 on the shore. The sea-floor structure will also provide an award-winning cuisine along with a lounge and a library. There also will be a lock-in-and-out and out area for scuba divers and another boat to take guests on underwater tours. The unique resort, which is being built by U.S. Submarines, utilizes many of the same standards deployed by tourist submarines that transport approximately 2 million guests annually. Unlike undersea research habitats, the interior of the structure will always be at surface pressure, so guests will never be exposed to the physiological effects of hydrostatic pressure.

Sixty percent of the resort's surface will consist of a transparent acrylic providing a panoramic sight previously reserved for undersea documentaries viewed on a Blu-ray Disc player. Along with the 20 suites of 550 square feet and extravagantly lavish decorum, there are plans to offer a Poseidon's Lair. The Lair will be a spherical-shaped two-bedroom bungalow cantilevered (supported at one end only) off of the structure's wall at a depth of 1,000 feet. A captain and a private submarine are included along with a personal butler.

The above-water or shore portion of the Bahamas resort will have a swimming pool, a luxury spa and hydrotherapy center, tennis courts, a gift shop and, of course, a diving shop. Complimentary limousine service and a private plane for to and fro trips from Miami and Ft. Lauderdale will be available too.

The info presented here was gathered at U.S. Submarines' very informative website. The Poseidon Undersea Resort will not accommodate dive-ins. Reservations only, please.