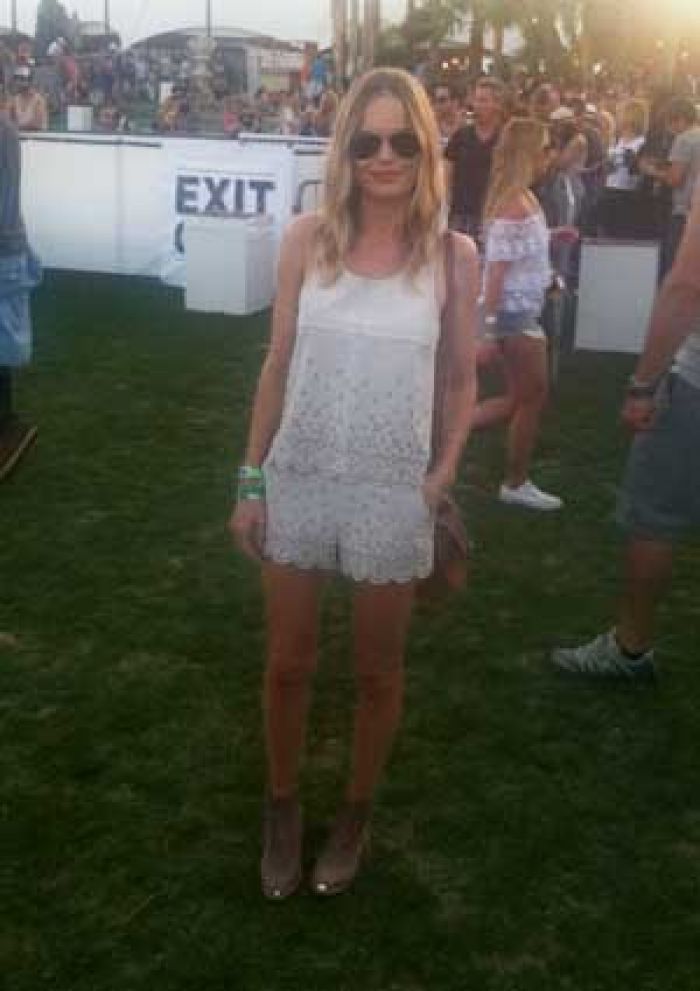 Actress and style icon Kate Bosworth seems like she would rather be at Coachella than anywhere else in the world. That being the case, she is one of the best people around to talk to about style in regards to the event, and like many of figured out after a hot couple days in the baking sun, she shares her thoughts on how comfort is king.
Kate Bosworth is such a regular at Coachella that when we asked her how many times she'd been, she said she'd honestly lost count. We got the scoop on what she wore for day one of this year's festivities.
What she's wearing: A preview look—which she helped design—from Topshop's upcoming Festival Collection.
The inspiration: "The design team and I thought a lot about the festival season, and, particularly with this collection, a lot of it was about the California girl. Obviously the perfect place to wear it was Coachella." Read More