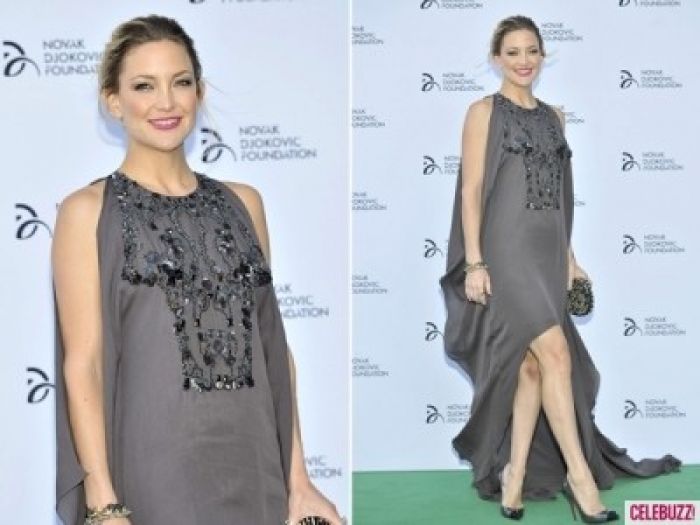 Celebuzz.com
I'm not a sophisticated person, so maybe Hudson's London appearance at the Novak Djokovic Foundation Gala was simply too much for my uncultured tastes, but though Kate herself looked lovely, the dress looked like a work of art with a rabid honey badger gnawing on the corners. Too much fabric distracting from the otherwise simple dress' best features hardly made this piece of couture one to remember in any sort of positive light.

Kate Hudson kept all eyes on her last night in London.
The actress shunned summer brights, slipping into a charcoal Elie Saab Spring 2013 chiffon dress with embellishment down the front for the Novak Djokovic Foundation Gala at the Roadhouse.
The hi-low hemline showed off her spiked Christian Louboutin accessories — the Geo pumps and Mina clutch added a dash of edge to the feminine dress. She topped off the evening look with a smoky eye, bold fuchsia lip and loose bun. (Read More)