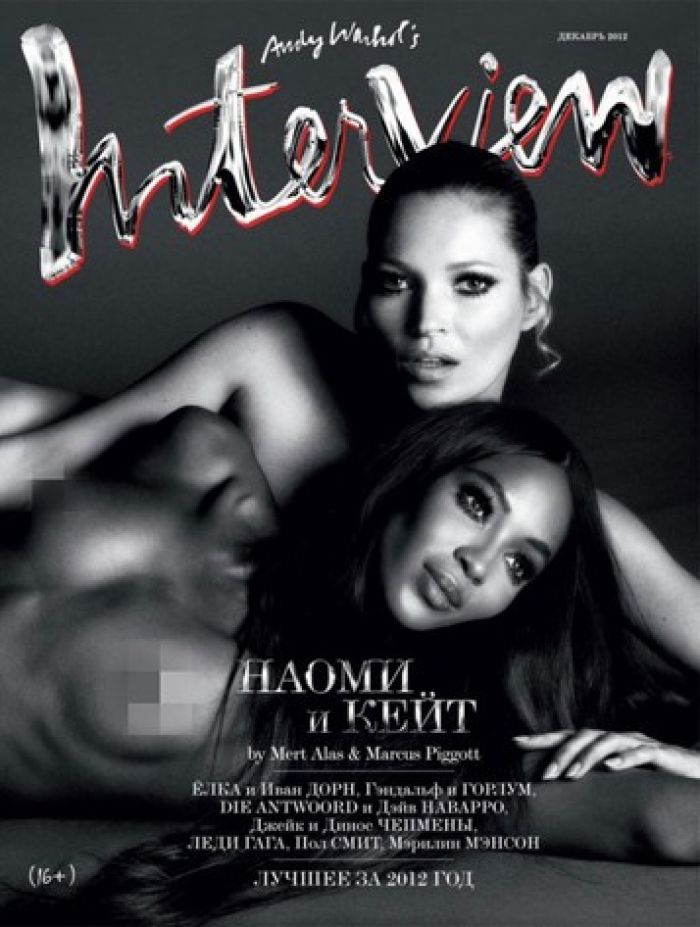 Mert Alas & Marcus Piggott/Int
Men (and women) rejoice! Kate Moss and Naomi Campbell grace the cover of NBD magazine together AND both topless. The magazine hits newsstands this December, but only in Russia and Germany. Wa wa wa wahhhhhhhhhhh....... sorry ladies and gents.
Well, if you judge a book (or mag) by its cover, this certainly promises to be one very revealing Interview! (See what we did there?)
Kate Moss and Naomi Campbell appear together on the cover of this December's issue of the magazine—NBD, right? Right, except for the fact that they're both totally topless!
The stunning supermodels are certainly no strangers to scantily clad photo shoots. However, said shots are usually taken solo. So, to say we were shocked when we saw this suggestive shot is a bit of an understatement! Click here for more.